In 2022, many TAU authors make outstanding contributions to our journal. Their articles published with us have received very well feedback in the field and stimulate a lot of discussions and new insights among the peers.
Hereby, we would like to highlight some of our outstanding authors who have been making immense efforts in their research fields, with a brief interview of their unique perspective and insightful view as authors.
Outstanding Authors (2022)
Glenda C. Gobe, University of Queensland, Australia
Ashok Agarwal, American Center for Reproductive Medicine, USA
Yaniv Shilo & Brian Berkowitz, Kaplan Medical Center & Weizmann Institute of Science, Israel
Yoshitaka Kinoshita & Eiji Kobayashi, The University of Tokyo & The Jikei University School of Medicine, Japan
Markus H. Lerchbaumer, Charité-Universitätsmedizin Berlin, Campus Charité Mitte, Germany
Jesse N. Mills, David Geffen School of Medicine at UCLA, USA
Paul T. Gellhaus, University of Iowa Hospitals & Clinics, USA
Hiroshi Fukushima, Tokyo Medical and Dental University, Japan
Paul H. Chung, Sidney Kimmel Medical College, Thomas Jefferson University, USA
Antonio Rebello Horta Gorgen, Hospital de Clínicas de Porto Alegre, Brazil
Amir Sherif, Umeå University, Sweden
Silvia García Barreras, Hospital Ramón y Cajal, IRYCIS, Alcalá University, Spain
Viraj A. Master and Benjamin N. Schmeusser, Emory University School of Medicine, USA
Outstanding Author
Glenda C. Gobe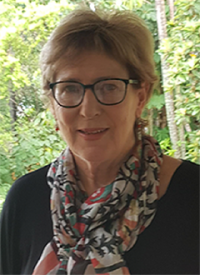 Prof. Glenda Gobe, MSc, PhD, Grad Dip Ed is Director of the Kidney Disease Research Collaborative (University of Queensland/UQ, Princess Alexandra Hospital and the Translational Research Institute, Brisbane Australia) and A/Prof. in the UQ Sch Biomedical Sciences working in the pathology teaching group. Her current research focus is with the Kidney Cancer Research Group with Dr. Simon Wood, Head of Urology, Princess Alexandra Hospital. She is a molecular biologist with a well-established international record of achievements in kidney disease research, attracting research grant funding and national and international trainees for whom she provides leadership and mentoring. Prof. Gobe published the first study on the role of apoptosis in kidney disease (Gobe and Axelsen, Lab Invest 1987;56:273-281). She has provided continuous leadership in this field for over 30 years. She has more than 300 peer-reviewed publications and an h-index of 50 (Scopus). You may find more about Prof. Gobe's work through her faculty page and Wikipedia.
In Prof. Gobe's opinion, a good academic paper must contain a clear reason for the research (a background), the specific aims and testable hypotheses, methods that can be understood and copied, including the biostatistics used, specific and proven data, clear summations of the data (clear and accurate figures), citations of all related literature, and an accurate and focused discussion that has data to support it. In addition, she states that the authors should declare any conflicts of interest and any research funding should be acknowledged.
As academic writing often involves evidence synthesis, Prof. Gobe believes that to select the appropriate evidence for synthesis and analysis, all research institutes should have a policy of zero tolerance of fraud and corrupt conduct in research. "To make sure our research is evidence-based and accurate, we have frequent research meetings where results are presented openly. That's a good start for evidence synthesis," she reveals. Prof. Gobe also points out that group members must maintain accurate research records that are stored at the research offices, as effective controls are essential for accurate results, and they should be reviewed frequently. In addition, she notes that research manuscripts must be read by all authors, and they need to attest in writing (e.g., an email) to having read and agreed with the document, with all contributors must be recognised. However, Prof. Gobe reminds authors that a lot of data are collected during a research project, especially what might be considered pilot or developmental data. As such, it is important to keep accurate data records but not everything needs to be published, "be selective so that your publication synthesizes the most relevant data."
For Prof. Gobe, the burden of being a scientist can be heavy. "Time for writing papers can indeed be a problem," she remarks. She recommends delegating the writing task to staff and students where possible, as this is good training for them. Furthermore, she suggests allocating adequate time to write, such as a morning or afternoon, and hold on to the routine. "There will be busy times and not-so-busy times with your work and it should be possible to set aside some dedicated writing time. Most people who ask for your time understand you have other time commitments and will help with extensions to deadlines," she notes. Finally, Prof. Gobe cites a hint passed onto her by a senior researcher, which was to attend to emails only once or twice per day and automate triage. "An amazing amount of time is used/wasted checking emails," she says.
When asked about whether authors should disclose Conflict of Interest (COI), Prof. Gobe has called on her university's website. "COI may affect, or be perceived to affect, a researcher's impartiality and judgement, which can erode confidence in their research," she replies.
For the composition of her paper, "Two-dimensional correlated spectroscopy distinguishes clear cell renal cell carcinoma from other kidney neoplasms and non-cancer kidney", Prof. Gobe acknowledges her research would not be possible without a great research team and she would like to thank all of them. "The team for this publication was multi-disciplinary with a perfect set of experience and skills, the team members complemented each other and they worked well together," she adds. They are listed as authors in the publication. In particular, Prof. Gobe would like to thank the first author Dr. Sharon Del Vecchio, who was an MD/PhD trainee during the research project. "She developed the project, worked tirelessly to complete the work, and on top of this successful publication she now has both degrees," she notes. The original research question "How can we predict which small renal masses have aggressive phenotype with potential for metastatic progression?" was proposed by A/Prof. Simon Wood. Other key collaborators were Prof. Carolyn Mountford for magnetic resonance spectroscopy experience, Dr. Aaron Urquhart who acquired the ex vivo data and Prof. Graham Galloway and Mr. Xin Dong who developed the acquisition protocols for the in vivo spectroscopy.
(By Christopher Hau, Brad Li)

Ashok Agarwal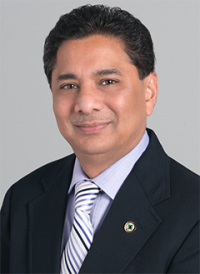 Dr. Ashok Agarwal is the Director of Research at Global Andrology Forum, Cleveland and a Professor at the Case Western Reserve University. He is the President of the Global Andrology Solutions, LLC, Moreland Hills, Ohio, the United States. Dr. Agarwal has published over 874 scientific papers. His Hirsch index (h index) as of June 2022 is 150 on Google Scholar, 113 on Scopus, while his citation count is 83,956 on Google Scholar and 46,408 in Scopus. Dr. Agarwal is ranked as the top author in the world in the fields of Male Infertility/ Andrology and Human Assisted Reproduction in Scopus. Dr. Agarwal is an editor of over 44 medical textbooks or manuals related to male infertility, ART, fertility preservation, DNA damage and antioxidants. His current passion is to direct advanced online meta-analytical research on controversial topics in male infertility and human reproduction by involving clinicians and researchers from around the world under the banner of the Global Andrology Forum. You may connect with Dr. Agarwal through his LinkedIn page.
For Dr. Agarwal, academic writing is needed because the results of the basic science research or clinical research must be written by the investigators and published in peer-reviewed journals for it to gain any kind of credibility. "Unpublished results have very little value in the scientific world," he says.
Dr. Agarwal states that during the preparation of a paper, authors must consider the writing of their research article as one of the most important phases of their scientific research. They should pay great attention to each aspect of scientific writing. "Some examples are selection of key words, literature search strategy, literature review, collection of articles, data analysis, review and writing of results and all other parts of the manuscript, plagiarism check and physical verification of text from cited references," he adds.
Regarding other academic writers who have been devoting themselves to advancing scientific progress, Dr. Agarwal mentions scientific writing is not an exclusive domain of few persons, but it can be learned and mastered by anyone who is passionate, has patience and is persistent.
Furthermore, Dr. Agarwal also believes that it is crucial for authors to use reporting guidelines, such as STROBE, CONSORT, and CARE, based on the nature of their research during the writing of their scientific articles. The use of these guidelines offers a standardized approach to preparation of scientific manuscripts. "The results reported in these articles are considered reliable and are more readily accepted by the readers," he remarks.
(By Christopher Hau, Brad Li)

Yaniv Shilo & Brian Berkowitz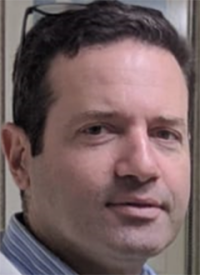 (Yaniv Shilo)
(Brian Berkowitz)
Dr. Yaniv Shilo is a senior urologist and Director of Endourology at the Kaplan Medical Center in Rehovot; he is also an assistant professor at the Hebrew University of Jerusalem. He held a fellowship for training in endourology combining kidney stone treatment and minimally invasive surgery at the University of Pittsburgh Medical Center – UPMC. For over 15 years, he has cared for urological patients in general, and more specifically, patients with kidney stones. He is active in research and serves as the treasurer of the Israeli Association of Urologists. More information of Dr. Shilo can be found on Google Scholar.
Dr. Brian Berkowitz is a Professor in the Department of Earth and Planetary Sciences at the Weizmann Institute of Science, Israel. He specializes in numerical modeling and laboratory experimentation related to all aspects of fluid dynamics, chemical transport, geochemistry and multiphase phenomena in porous media, particularly in soils, geological formations, and biological media. He has developed a parallel research program applying his expertise to medical research and applications, particularly in the field of endourology. In this context, he uses sophisticated fluid dynamics models, and cutting-edge laboratory techniques and methods of physicochemical analysis, to study ureteral stent design and function, kidney stone formation and chemolysis, and clinical treatment of urolithiasis. Dr. Berkowitz's homepage can be accessed here and on Google Scholar.
In terms of the role of academic writing in science, Dr. Shilo and Dr. Berkowitz believe it is a critically important vehicle to share state-of-the-art, measurements, methods, protocols, insights and perspectives. "And of course, this information is the foundation upon which next developments are built," they add. The two professors also note that a well-written article that clearly presents significant new methods and understanding of processes – experimental, modeling, protocols, techniques, surgical, or clinical – provides a key means to advance science and/or medical practices.
To ensure their writing is up-to-date and can provide new insights to the field of research, Dr. Shilo and Dr. Berkowitz state that the key is, first and foremost, to identify critically important questions, both fundamental and applied/clinical. "Identification of such questions requires comprehensive knowledge of the existing literature: current understanding, methods of analysis, difficulties and uncertainties, and in the case of medical research, clinical practices," they explain. Once delineated, a worthwhile question motivates dedicated, time-consuming and often expensive efforts to reach an answer that is truly innovative, and not incremental.
Furthermore, both Dr. Shilo and Dr. Berkowitz say that it should be understood by both researchers and clinicians, that basic science often leads to results and insights without immediate, clear applications --- but these insights can lead, ultimately, to major breakthroughs, such as the development of Boolean algebra as a mathematical "game" formed the basis for the evolution of computer languages and hardware, as well as the magnetic resonance imaging developed following deep knowledge of quantum mechanics.
During their extensive collaboration, Dr. Shilo and Dr. Berkowitz have observed how academic writing styles – and indeed the approaches to asking and addressing a research question – between "basic science" researchers and "medical/clinical researchers" are often distinct. "Similarly strong distinctions are evident between medical journals and "basic science" journals, and between articles written by medical researchers and by medical clinicians," they remark, "It is thus demanding to write an article that can attract the interest of (hopefully) all communities of readers, offering well-justified 'take-home messages'." They regard that such an article must be formulated clearly and concisely, presenting innovative and meaningful insights, but also containing sufficient detail to enable full understanding of the methods and reproduction of results. The "success" of an academic article can then be measured in terms of the frequency of use (and citation) of its results in subsequent publications and research studies, and/or applied/clinical situations.
With data sharing being prevalent in scientific writing in recent years, Dr. Shilo and Dr. Berkowitz acknowledge that it is certainly critical to disseminate results of scientific research. However, one should aim to carry out truly meaningful research, rather than to publish for the sake of publishing. "There is too much 'pressure to publish' for academic advancement – ultimately, significant publications are those that have last effects, impacting both science and personal job status," they point.

(By Christopher Hau, Brad Li)

Yoshitaka Kinoshita & Eiji Kobayashi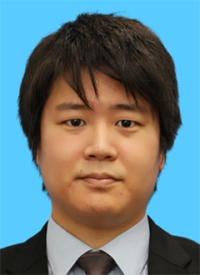 (Yoshitaka Kinoshita)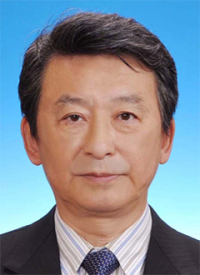 (Eiji Kobayashi)
Dr. Yoshitaka Kinoshita is a urologist specializing in kidney transplantation. He graduated from the University of Tokyo in 2013 and received training in kidney transplantation surgery as well as general urology. In addition to his clinical work in urology, particularly in kidney transplantation, he is also active in research, studying renal transplantation, renal regeneration, and developing experimental models using pigs.
Dr. Eiji Kobayashi has taken office as professor and director at Jichi Medical University since 2001 and was appointed as professor emeritus in 2021. Currently, he is a project professor at The Jikei University School of Medicine, while serving as visiting professor at several universities in Japan and at Med.-Fakultät der RWTH Aachen in Germany. He is also a prominent surgeon clinically specialized in organ transplant who has been working to optimize the microsurgical technique for over 20 years. He has pioneered to create one of the most effective research tools for innovative medicine. Through maximizing world-first rat's gene-modifying technology, the genetically modified animals developed by Dr. Kobayashi have been effectively utilized at the state-of-the-art research institutes all over the world. With the motto in mind "Medical science has no boundaries, we centralize our efforts for suffering patients", Dr. Kobayashi is conducting numerous collaborative research with world's leading clinicians and researchers. You may find more about Dr. Kobayashi's work in his lab website.
In Dr. Kinoshita and Dr. Kobayashi's opinion, any paper is important for its potential contribution to future medicine as long as appropriate conclusions are drawn using appropriate methodology. "Especially in medicine as a practical science, it is necessary to conduct experiments that bridge the gap between basic findings and clinical problems and clinical applications," they say, "We place great importance on in vivo validation, especially in large animal experiments."
When asked how to select appropriate evidence for synthesis and analysis, Dr. Kinoshita and Dr. Kobayashi note that numerous papers are published every day, but they are a mixture of various qualities. They remark, "We must always select evidence with an awareness of whether it uses appropriate methodology and presents appropriate conclusions." They state that it is helpful for appropriate evidence selection to know whether it has gone through an appropriate peer-review process and whether it has appropriate data disclosures.
Despite the heavy burden of being a doctor/scientist, Dr. Kinoshita and Dr. Kobayashi believe that it is their duty to write papers and share their findings with the whole world. As such, they make every effort to write papers as part of their work whenever possible. "To avoid wasting time, we conduct meetings, literature searches, and writing papers while traveling to and from the experimental facilities," they add, "The increased opportunities for web meetings in the COVID-19 era helps us to utilize our time effectively."
As data sharing is prevalent in scientific writing, Dr. Kinoshita and Dr. Kobayashi stress that it is crucial. "In a world of abundant evidence, readers are expected to examine each article to determine whether it uses appropriate methodology and draws appropriate conclusions," they state, "In addition, full disclosure of research data, whether the results are positive or negative, will help prevent unnecessary repetition of experiments and animal casualties."
(By Christopher Hau, Brad Li)

Markus H. Lerchbaumer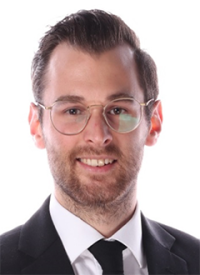 Dr. Markus Lerchbaumer is a board-certified radiologist currently working at Charité University Medicine (Campus Mitte), Germany. He serves as coordinator of genitourinary imaging (including all modalities) for the Department of Urology and subsection of Urologic Oncology with special focus on the male reproductive system and renal imaging including interventional ultrasound. Driven by his special emphasis for ultrasound, he also acts as the Education and Research coordinator at the Interdisciplinary Ultrasound Center of Charité. His research focuses on imaging of cystic renal lesions as well as the male genital tract and new approaches of contrast-enhanced ultrasound in focal lesions and whole organ perfusion. Beside clinical work, he is currently board member of "Young Radiologists in Europe", "Radiology Trainee Forum" of the European Society of Radiology and "Radiological Society of Berlin-Brandenburg". You may find more about Dr. Lerchbaumer's work in his faculty page. You may also connect with him on LinkedIn.
TAU: What role does academic writing play in science?
Dr. Lerchbaumer: Every publication addressing a clinically relevant topic plays a major role in modern medicine - regardless of the type of research (experimental research, clinical research, imaging). However, each work should generally be linked to or build on the current evidence-based literature. Due to many different research foci of individual research groups, it is important that special research topics regarding rare diseases also get attention in comparison to guidelines and major diseases. However, every publication needs to be accurately written (research question, understandable methodology, clear data, and clear conclusion). In my opinion, each research question should always be addressed by the current state-of-the-art literature to generate new high-quality publications.
TAU: Science advances rapidly day by day. How do you ensure your writing is up-to-date and can give new insights to the field of research?
Dr. Lerchbaumer: Modern medicine, especially in subspecialized areas, requires continuous scientific work. This includes reading the current literature including new studies as well as dealing with newer approaches. Especially in radiology, the translational link of new imaging methods and clinically relevant questions is mandatory. In the subsection of genitourinary imaging, a close cooperation between urology and radiology remains the cornerstone of good scientific work. This is the only way to identify the clinical benefit of radiological studies and generate new ideas for multimodal imaging regarding the important topics in andrology and urology.
TAU: Data sharing is prevalent in scientific writing in recent years. Do you think it is crucial for authors to share their research data? And why?
Dr. Lerchbaumer: Sharing of scientific data is mandatory, especially in multi-center studies. In monocentric studies, data sharing strongly depends to the underlying data protection laws of the institution and country, which may limit it to certain level. However, modern science should support data sharing in compliance with data protection laws.
TAU: Would you like to say a few words to encourage other academic writers who have been devoting themselves to advancing scientific progress?
Dr. Lerchbaumer: The clinical work of each physician benefits from extended research. In my opinion, the basis of a scientific career are motivation and discipline linked to accurate mentoring by experts or research group leaders. Experienced scientists can address clinically relevant questions, enabling young physicians to gain initial experience in their working groups. Through continuous work in the chosen area of specialization, new ideas of one's own are formed, paving the way from young researcher to mentor and leader of a working group. Academic writers should always be guided by the principles of good scientific work: A clearly formulated hypothesis, basic methodology with adequate statistical analysis and a clear conclusion related to a clinically relevant question.
(By Christopher Hau, Brad Li)

Jesse N. Mills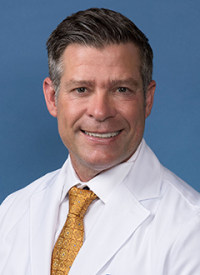 Dr. Jesse N. Mills is an award-winning best-selling author of "A Field Guide to Men's Health", and professor of urology at the David Geffen School of Medicine at UCLA, Los Angeles, California, USA. He is the founder and director of The Men's Clinic at UCLA, a comprehensive male health center specializing in reproductive and sexual health. He has a robust surgical practice that has taken him all over the world performing microsurgery and reconstructive surgery of the male genital and reproductive tract. He regularly contributes to peer-reviewed journals and has 12 active clinical and basic science research projects furthering the future of male health. Dr. Mills is an expert in nutrition and fitness and adamantly maintains a healthy active lifestyle despite long days in the operating room and at the men's clinic. You may find more about Dr. Mills' work in his UCLA Health provider page and his LinkedIn page. You may also connect with him through the UCLA Instagram @TheMensClinicUCLA.
When asked about the most commonly encountered difficulties in academic writing, Dr. Mills replies that one of the biggest obstacles is time management when running a busy surgical practice. "Surrounding yourself with younger, enthusiastic trainees helps educate the future and distribute the workload," he suggests.
Additionally, Dr. Mills reminds authors to bear in mind that the amount of work that needs to be done should be parsed out over an organized milestone deadline. "Authors also need to constantly question if what they're creating is relevant, novel, and has the potential to change the field," he adds.
In terms of following reporting guidelines, such as PRISMA and CARE, during the preparation of manuscripts, Dr. Mills believes that such action is important that we are all speaking the same language and keeping a similar organizational structure to compare the data. The existence of standardized guidelines helps this endeavour.
For academic writers who have been devoting themselves to advancing scientific progress, he says to them, "Keep fighting the good fight. It is your work out there that will create the foundation for how we care for patients in the future."
(By Christopher Hau, Brad Li)

Paul T. Gellhaus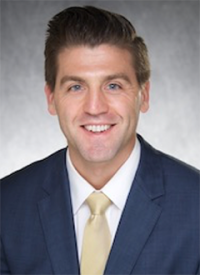 Dr. Paul Gellhaus is a fellowship-trained urologic oncologist specializing in robotics. He serves as clinical associate professor in the Department of Urology of the University of Iowa Carver College of Medicine, Iowa City, Iowa, USA He is co-founder and co-director of the department's Endourology, Robotics, and Laparoscopy Fellowship and director of the medical student clerkship. He also directs the department's robotic surgery and laparoscopic training labs. Dr. Gellhaus is director of robotics education and simulation for University of Iowa Hospitals & Clinics and was a member of the award-winning team that established MRI/ultrasound fusion prostate biopsy at University of Iowa Holden Comprehensive Cancer Center. He also serves as chief of robotic surgery at the Iowa City Veterans Administration Medical Center. His research has included studies of robotic surgery outcomes in various genitourinary cancer patient populations and investigations of safe, feasible modifications in robotic surgery techniques to improve outcomes for cancer patients. He also focuses on health-related quality of life outcomes in cancer patients. Recently, he has helped make contributions to the department's groundbreaking work in the development of novel intravesical salvage treatments for non-muscle invasive bladder cancer. You may find more about Dr. Gellhaus' work in his faculty page.
TAU: Why do we need academic writing? What is so important about it?
Dr. Gellhaus: Academic writing allows investigators to express measured observations in a standardized and summarized form. But it's important to remember that academic writing is more than the form of the finished product. It's actually a rigorous process that requires careful and thoughtful consideration of the question at hand and, over time, develops an author's ability to confidently ascertain something that is likely "true."
Academic writing is a formal means that an author uses to productively and creatively engage in an ongoing conversation within the research community in a particular field. At the same time, it is also an opportunity for the author to transmit invaluable experience and knowledge to a wider audience of clinicians who use those observations to make informed decisions. For example, a clinician treating a case of a rare disease for the first time can consult an academic paper on that condition and make a more learned decision about patient care, without the potential morbidity that could result from trial and error.
TAU: What are the qualities an author should possess?
Dr. Gellhaus: An author must be observant, paying close attention not only to the data and the results of the investigation but also keeping a close watch on the methods and conduct of the study to ensure that it remains true to its design and objectives.
An author must be curious, always willing, first, to ask why, and then to follow through on that curiosity to begin to answer questions, or to lay the groundwork for others to continue the work of finding answers.
An author must be analytical, constructing each question in the context of the scientific method in a way that demonstrates an understanding of the work that preceded it and that anticipates how it will best support the work that follows it.
An author must have empathy, never losing awareness of the needs of the investigators and clinicians who will read a paper and of the plight of the patients who may one day benefit from that work.
An author must have perseverance, maintaining the drive and discipline to get the publication across the finish line, no matter how many obstacles stand in the way.
TAU: Academic writing takes a lot of time and effort. What motivates you to do so?
Dr. Gellhaus: As a researcher and a clinician, I'm in a position that allows me to see where there are gaps in the literature. I derive a great deal of satisfaction from identifying those gaps, such as those in specific clinical situations where a clear best option is not known, and then putting my knowledge and experience to work to begin to address them through the process that culminates in a published work.
Additionally, circumstance often provides a higher-than-average amount of experience in a certain area that could make you the local, regional, or even international expert on that topic. My practice is conducted in a high-volume academic medical center. I consider it my duty to share my experience so that others may benefit. I do that through academic writing.
TAU: Data sharing is prevalent in scientific writing in recent years. Do you think it is crucial for authors to share their research data?
Dr. Gellhaus: As the expression goes, "the devil is in the details." Data sharing allows a more comprehensive understanding of the results found. How you arrived at certain results can be just as important as the results and conclusions themselves. While data sharing could expose an author to further criticism, there is likely greater good in the more rigorous evaluation of results that data sharing enables.
(By Christopher Hau, Brad Li)

Hiroshi Fukushima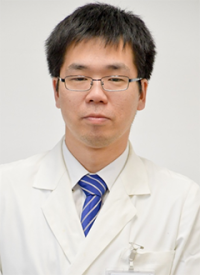 Dr. Hiroshi Fukushima is a urologist at Tokyo Medical and Dental University Hospital, Tokyo, Japan. He is also a post-doctoral fellow at the Molecular Imaging Branch, National Cancer Institute, National Institutes of Health, Bethesda, MD, USA. Dr. Fukushima's research interests include the role of frailty and sarcopenia in the management of urologic cancers, the development of biomarkers in urologic cancers, the role of immune checkpoint inhibitors in urologic cancers, and the development of novel anti-cancer therapy against urologic cancers. In addition, he focuses on basic and translational research of near-infrared photoimmunotherapy (NIR-PIT), a new anti-cancer therapy that selectively damages the cell membrane of cancer cells based on near-infrared light-induced photochemical reaction of antibody-IRDye700Dx conjugates. Currently, he is working to develop novel NIR-PIT against bladder cancer and prostate cancer.
In terms of the role academic writing plays in science, Dr. Fukushima states that it is important since it is used as a platform to share novel findings and techniques among researchers. He says, "This is useful for future research. In the field of clinical medicine, physicians can obtain state-of-the-art medical information from academic writing and apply it to their clinical practice."
To avoid biases in one's writing, Dr. Fukushima believes it is necessary to make sure that there is sufficient evidence in all sentences when writing the paper. "Of course, it is essential to add a reference," he adds. Moreover, he thinks that the best method to avoid biases in writing is to have co-authors and critically and thoroughly review the paper when it is somewhat completed. Another person's perspective can make you aware of pitfalls that you may not have been aware of.
When asked about an interesting story during academic writing, Dr. Fukushima reveals that during his residency, his supervisor told him that writing a case report is very difficult. Later, when he started writing academic papers, he began to understand what his supervisor meant. "In a case report, you have to develop an interesting story without bias, even though the number of cases is very small. So, I think that writing a case report is an important process in academic writing," he says.
Furthermore, Dr. Fukushima believes that it is important for a research to apply for institutional review board (IRB) approval, as it not only ensures that research is conducted ethically, but also a good forum to check if the research plan and protocol are appropriate during the application process. He notes that if the process of IRB approval is omitted, not only will unethical studies increase, but poorly designed studies may increase as well.
(By Christopher Hau, Brad Li)

Paul H. Chung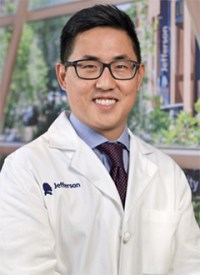 Dr. Paul H. Chung is an Associate Professor and Director of Reconstructive Urology at the Sidney Kimmel Medical College of Thomas Jefferson University in Philadelphia, PA, USA. He obtained his medical degree at Thomas Jefferson University and subsequently completed general surgery and urology residency training at the University of Texas Southwestern Medical Center in Dallas, Texas. He completed a research fellowship at the Urologic Oncology Branch of the National Institutes of Health in Bethesda, MD and a clinical fellowship in urologic trauma, reconstruction, and prosthetics at the University of Washington Medical Center in Seattle, Washington. Dr. Chung has an active clinical practice in urethral stricture disease, erectile dysfunction, urinary incontinence, prosthetic surgery, Peyronie's disease, open and robotic urinary tract reconstruction, buried penis repair, and genitourinary trauma. He is a member of the American Urologic Association, Society of Genitourinary Reconstructive Surgeons, Société Internationale d'Urologie, Sexual Medicine Society of North America, International Soceity for Sexual Medicine, Society of Urologic Prosthetic Surgeons, and American College of Surgeons. His research focuses predominantly on genitourinary prosthesis infection, novel ultrasound modalities for urethral strictures and erectile dysfunction, and genitourinary trauma. You may connect with Dr. Chung through his Twitter @paulchunguro.
TAU: What role does academic writing play in science?
Dr. Chung: Academic writing is a presentation or story of the science. It is how we as academicians communicate our findings to the research community and public.
TAU: Academic writing often involves evidence synthesis. Can you share tips on selecting the appropriate evidence for synthesis and analysis?
Dr. Chung: The optimal study starts with a hypothesis and plans for variables to be assessed ahead of time, not performed after the fact. This helps to ensure that the best evidence is available to be synthesized and analyzed from the beginning. When considering which evidence to present, authors should consider the current field of knowledge, what questions remain unanswered or need more answers, what is important to providers, and what is important to the patients.
TAU: What is fascinating about academic writing?
Dr. Chung: Many of us are initially intimidated by academic writing. With experience, we learn that academic writing can be learned and often follows a formulaic process. As I progress in my career, my involvement in studies has changed. Academic writing provides multiple opportunities for fulfillment. I now enjoy mentoring and educating future academicians in their academic writing.
TAU: Why is it important for a research to apply for institutional review board (IRB) approval? What would happen if this process is omitted?
Dr. Chung: An IRB helps to ensure that research is performed ethically and with transparency. Furthermore, the process of obtaining IRB approval ensures that the research is thought out and planned, rather than being performed haphazardly. Omission of the IRB process leads to potential risk for harm to the patients who entrust us with their care and personal information.

(By Christopher Hau, Brad Li)

Antonio Rebello Horta Gorgen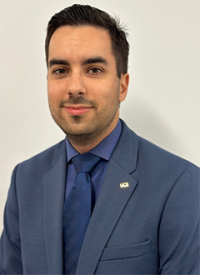 Dr. Antonio Rebello Horta Gorgen graduated from medical school at Universidade Federal do Rio Grande do Sul (UFRGS) with general surgery and urology residencies done at Hospital de Clinicas de Porto Alegre (HCPA), Masters of Science at UFRGS, and Clinical Fellowship in Endourology and Minimally Invasive Surgery at HCPA. At the moment, he is a researcher with the Grupo de Urologia Reconstrutiva e Infantil (HCPA) with Dr. Tiago E. Rosito, and also an international fellow at the University of California, Irvine, USA under the guidance of Dr. Ralph Clayman and Dr. Jaime Landman. His research area is minimally invasive surgery, researching on stone disease, robotic surgery and pediatric minimally invasive surgery. You may connect with Dr. Gorgen through his Twitter @AntonioGorgen.
TAU: What do you regard as a good academic paper?
Dr. Gorgen: A good paper must initially have a good research question, one that is relevant and impactful to basic research or clinical practice. If the research question is good, the paper will end up with good results, which is not the same as statistically significant study. If the research question was intriguing, even a negative paper can be very impactful. However, that is not enough for a great academic paper. The design of the methods is the most important part. Determining which patients to include, when to recruit them, how to acquire the data are as important as a good research question. This ensures that, if the research question was good, the paper would eventually be great.
TAU: How to ensure one's writing is critical?
Dr. Gorgen: Writing is also extremely important for a good academic paper. This is how authors can present their results to the scientific community. A good paper must be well written in a good outline. Introduction must be succinct but at the same time it must draw attention of the reader. The methods must be complete, presenting all data for the reader to understand how the study was performed, for which patients the results would be significant and also ensure replicability of the study. It must include information on recruitment, variable studies, definitions used and the choice of statistical tests. The results must be direct and presented without bias or opinion of the author. Lastly, the discussion is where the author has more liberty to discuss his/her findings and compare to the available literature, but also being important to highlight both the strength and the limitations of the paper, which is inherent to any study.
TAU: The burden of being a scientist/doctor is heavy. How do you allocate time to write papers?
Dr. Gorgen: Unfortunately, nowadays the scientific work is undervalued financially. However, I believe that being a medical doctor is incomplete without also being a scientist. Having the curiosity and the desire to experiment and innovate is very important and I believe this ends up correlating with a better clinical practice. The important thing is that research is not a one-person job, and therefore a good team is essential to acquire good results. Dividing the steps of a project with other people increases the chance of success. I have been very lucky to participate in two fantastic research groups both at University of California, and at Hospital de Clinicas de Porto Alegre.
TAU: Is it important for authors to disclose Conflict of Interest (COI)? To what extent would a COI influence a research?
Dr. Gorgen: Disclosure of COIs is fundamental in science. Unfortunately, research data can be easily manipulated. Many times, this does not happen by malice, but by accident. Someone who is eager to find a specific result might try to find ways for his data to support those results. By disclosing COIs, readers can be aware that the result might have been influenced. Most importantly, however, is that at the same time, I believe that by disclosing COI, we end up reducing those problems at all. When we disclose COI, we take time to re-evaluate our paper based on that possible COI, and we might even identify that the result was biased.
(By Christopher Hau, Brad Li)

Amir Sherif
Dr. Amir Sherif, MD, PhD, is an Associate Professor of Urology affiliated with the Department of Surgical and Perioperative Sciences, unit of Urology and Andrology, Umeå University, Umeå, Sweden. He is the chairman of the unit and academic representative of Urology at the University. One of his research areas is muscle invasive urinary bladder cancer (MIBC) with a focus on neoadjuvant chemotherapy (NAC) plus cystectomy. His translational projects focused on the immunological microenvironment in primary tumor, draining sentinel nodes, non-draining regional nodes, blood, and urine. Its focus-area is the immunological responses to the cancer assault. Another research area he focuses on is T cell-based autologous immune therapy in both MIBC as well as other urological cancers. In addition, he also conducts epidemiological research on a steadily growing multicenter database, which covers several aspects that cannot be retrieved from the national register. Currently, his main focus is on thromboembolism in NAC-treated patients and aspects of renal insufficiency due to NAC. You may find more about Dr. Sherif's work in his ResearchGate page.
Dr. Sherif believes academic writing, starting from academic research and now findings, even if seemingly small, can open new doors for further research and ultimately to substantial improvements for patients. "That is a strong driving force," he adds.
To select the appropriate evidence for synthesis and analysis in academic writing, Dr. Sherif reveals that clinical realities are a good source of ideas. "In our recent epidemiological field of interest, we started to notice that the MIBC patients receiving NAC seemed to have an unusual incidence of thromboembolism," he states, "From that starting point we opened up a new research-field for our group."
Despite the heavy burden of being a scientist and doctor, Dr. Sherif is able to allocate time to write papers as his position allows him to have his working time divided over 30% for clinical work with a focus on MIBC and cystectomies, and 70% for university with a focus on research, teaching, and administration.
With data sharing being increasingly prevalent in scientific writing in recent years, Dr. Sherif thinks that data can be shared on reasonable request as long as the subjects (i.e. included patients) are completely anonymous and cannot be traced. "Thus, for data-sharing, I think it should be on group-level," he says.
(By Christopher Hau, Brad Li)

Silvia García Barreras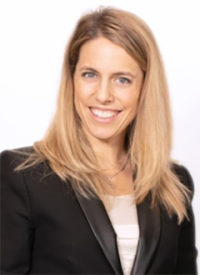 Dr. Silvia García Barreras, MD, Ph, FEBU, is a urologist specializing in uro-oncology and laparoscopic surgery. She carries out the clinical internship at the Ramon y Cajal Hospital in Madrid, Spain, where she is involved in intense diagnostic work and treatment of urological oncology pathology, as well as research. She is in charge of a group of residents for whom she is responsible for their clinical and academic training. She had experienced extensive training in the field of laparoscopic and robotic surgery with a fellowship at the Institut Mutualiste Montsouris in Paris, France. In the course of her career, she has published numerous articles in medical journals, focusing mainly on prostate cancer, diagnosis and surgical treatment of the disease. Connect with Dr. Barreras on LinkedIn or Twitter.
Dr. Barreras, as an academic writer, thinks it is very important to be rigorous and objective with the data that are being dealt with. "We have to be thorough but without losing focus on what we want to highlight," she adds, "what is equally important is self-evaluation and the courage to accept criticism from others so that the article can be improved. As an author, we also need to have the ability to review and detect what has failed." In terms of evidence synthesis in academic writing, Dr. Barreras pays attention to the following issues in order to correctly select the scientific supports that have already been published. Firstly, to detect the works that have really managed to change the practice in clinical care in any direction. They are not necessarily published in the journals with the greatest impact, but they have had an impact on our patients. Secondly, to check if the data are well treated at a statistical level, she considers the Material and Methods as the most relevant part of the study design.
Speaking of applying the institutional review board (IRB) approval for a research work, Dr. Barreras believes it is an essential process to help detect any failures in the treatment of the data. She emphasizes that we are working with patients who are people and deserve the utmost respect. For this reason, a double check by the ethics committee is always necessary for the safety of the patients.
Finally, Dr. Barreras would like to say a few words to encourage others to publish in the academic field. We have to focus on being able to analyze the work and see if it is done correctly or similar to what has already been published, and thus publish the work for others to notice as well. She also believes that the work with our efforts and time invested at the end would become visible to others, so we just need to keep on with what we are working on.
(by Masaki Lo, Brad Li)

Viraj A. Master and Benjamin N. Schmeusser
Viraj A. Master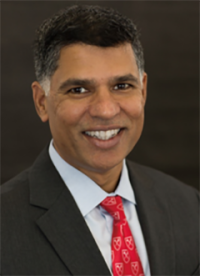 Viraj Master, MD, PhD, FACS, is a Professor and Fray F. Marshall Chair in Clinical Urologic Research in the Department of Urology at Emory University School of Medicine, USA. He is also the Associate Chair for Clinical Affairs and Quality, Director of Clinical Research Unit, and Director of Integrative Oncology and Survivorship. He completed his urology residency and fellowship training (urologic oncology and reconstructive urology) at the University of California in San Francisco before joining the Department of Urology at Emory University in 2005. His primary clinical interest is urologic oncology, in particular high-risk renal, adrenal, testicular, and penile cancer. His research interests include the role of inflammation in cancers, "host" (patient) interaction with the disease, body composition in malignancy, and quality of life in patients with cancer. He has lectured both nationally and internationally, as well as authored multiple book chapters and over 250 peer-reviewed scientific journal articles. He is also closely involved in teaching and mentoring medical students, urology residents, and post-graduate fellows. Learn more about Dr. Master here and connect with him on Twitter.
Benjamin N. Schmeusser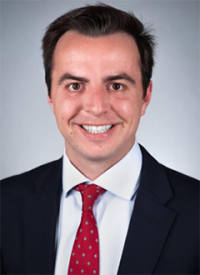 Benjamin N. Schmeusser, MD, MS, graduated from medical school at Wright State University Boonshoft School of Medicine, USA, with a combined Medical Doctorate and Master of Science in Pharmacology and Toxicology. He will be starting his urology residency at Indiana University, USA, from July 2023 onwards. Currently, he is working as a clinical researcher in the Department of Urology at Emory University School of Medicine, USA, under the guidance of Dr. Viraj A. Master and Dr. Kenneth Ogan. His research interests include body composition (i.e. sarcopenia) and its impact on oncologic outcomes; practical patient-specific preoperative risk stratification methods; quality of life in patients with malignancy; and diversity, equity, and inclusion as it relates to oncology patients. As his career develops, he hopes to have a balance of clinical/surgical work, clinical research, and clinical trial involvement. Learn more about Dr. Schmeusser here and connect with on Twitter.
TAU: From your point of view, what do authors have to bear in mind during preparation of a paper?
Dr. Master and Dr. Schmeusser: The preparation of a manuscript is a dynamic process. One of the most important parts of the writing process is a comprehensive understanding of the research question, which can be determined with background knowledge and a literature review related to the work. Novel research that answers difficult problems, provokes discussion, provides practical solutions, includes substantial data, or offers new perspectives is more likely to be accepted and be a meaningful contribution to the literature. During data accrual and analysis, it is crucial to verify the accuracy of the data, to identify any potential biases or errors, and to understand the significance of the findings. Drafting the manuscript can be accomplished in many different manners; however, we have found starting with results/methods followed by introduction/discussion as effective.
TAU: How to ensure one's writing is critical?
Dr. Master and Dr. Schmeusser: To ensure accurate interpretation and reception of one's research, it is essential for the writing to be critical. Notably, the first round of drafting should not be focused on perfection and instead should focus on presentation of main ideas and related literature. Following this initial drafting, revisions should be made to ensure comprehensiveness of the ideas presented; to identify important missing literature; and to verify result interpretation and presentation. Finally, assistance from co-authors in the reviewing and editing process can ensure precise word selection, eliminate redundancy, offer related ideas, and verify the interpretation or applicability of the results.
TAU: Is there any interesting story during academic writing that you would like to share with us?
Dr. Master and Dr. Schmeusser: The process of academic and medical writing can be very daunting. In addition to providing the resources and foundation for a research project to write about, great mentors can create an environment that encourages critical thought and curiosity that will result in academic writing success. One of the best pieces of advice from a mentor in this type of environment has been: "It doesn't have to start out perfect and it doesn't have to be scary, just start writing a little every day and the rest will follow." This advice has been proven true project by project, and is something to remember when starting a new manuscript appears intimidating.
TAU: From an author's perspective, do you think it is important to follow reporting guidelines (e.g. STROBE, CONSORT, PRISMA, STARD and CARE) during preparation of manuscripts? Why?
Dr. Master and Dr. Schmeusser: Yes, following reporting guidelines is important during the preparation of manuscripts. Reporting guidelines provide transparency, may increase the comprehensiveness of manuscripts, and assist with interpretation of the work. In addition, these guidelines can help authors by providing a checklist of items to include or think about for the manuscript, which can then increase chances of acceptance or reduce the time and effort spent revising the manuscript.
(by Masaki Lo, Brad Li)