Over the years, many TAU reviewers have made outstanding contributions to the peer review process. They demonstrated professional effort and enthusiasm in their reviews and provided comments that genuinely help the authors to enhance their work.
Hereby, we would like to highlight some of our outstanding reviewers, with a brief interview of their thoughts and insights as a reviewer. Allow us to express our heartfelt gratitude for their tremendous effort and valuable contributions to the scientific process.
December, 2020
Wayne J.G. Hellstrom, Tulane University, USA
January, 2021
Takaaki Inoue, Kobe University, Japan
February, 2021
Piotr Bryniarski, Medical University of Silesia, Poland
Jay Sandlow, Medical College of Wisconsin, USA

March, 2021
Shogo Inoue, Hiroshima University, Japan
Minato Yokoyama, Tokyo Medical and Dental University, Japan
Sarah C. Krzastek, Virginia Commonwealth University, USA

April, 2021
Joseph M. Norris, University College London, UK
Akinori Sato, National Defense Medical College, Japan
Seong Jin Jeong, Seoul National University, Korea

May, 2021
Stephen J. Freedland, Cedars-Sinai, USA
Bradley Stish, Mayo Clinic, USA
Ben G.L. Vanneste, MAASTRO Clinic, The Netherlands

June, 2021
Simon C. Baker, University of York, UK
Pradeep Tyagi, University of Pittsburgh, USA
Juanita M. Crook, University of British Columbia, Canada

July, 2021
Yoshifumi Kadono, Kanazawa University, Japan
Hung-Lung Ke, Kaohsiung Medical University, Taiwan
Yu Guang Tan, Singapore General Hospital, Singapore
Christofer Juhlin, Karolinska University Hospital, Sweden
Masaki Nakamura, NTT Medical Center Tokyo, Japan

August, 2021
Gerald Brock, Western University in London, Canada
Michael Rink, University Medical Center Hamburg-Eppendorf, Germany

September, 2021
Shingo Hatakeyama, Hirosaki University, Japan

October, 2021
Kazumasa Matsumoto, Kitasato University, Japan
Kazumi Taguchi, Nagoya City University, Japan
Ranjith Ramasamy, University of Miami, USA

November, 2021
Jesse N. Mills, University of California, USA
Dae Keun Kim, CHA University, Korea
Andrew J. Cohen, Bayview Medical Center, USA
Felix Campos-Juanatey, Marques de Valdecilla University Hospital, Spain

December, 2021
Scott D. Lundy, Cleveland Clinic, USA
Aaron M. Potretzke, Mayo Clinic, USA

December, 2020
Wayne J.G. Hellstrom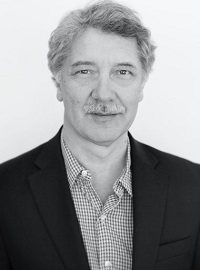 Wayne J.G. Hellstrom is a board-certified Professor of Urology and Chief, Section of Andrology at Tulane University School of Medicine in New Orleans, Louisiana, USA. He works as a urologist at Tulane University, University Medical Center, and the Veterans Administration Medical Center in New Orleans. Wayne completed a residency in Urology at the University of California, San Francisco, and an AUA scholar-funded fellowship in Andrology at the University of California at Davis.
Dr. Hellstrom is a member of a number of professional societies. He is the past President of the Sexual Medicine Society of North America, the American Society of Andrology, and, most recently, the International Society of Sexual Medicine (ISSM). Dr. Hellstrom has authored or coauthored over 100 book chapters and more than 500 manuscripts in peer-reviewed journals. He is the editor of several textbooks in the field of Andrology, including "Androgen Deficiency and Testosterone Replacement." He has delivered numerous presentations locally, nationally, and internationally on various topics in male sexual dysfunction and male infertility. He has instructed more than 30 fellows and has taught many visiting students, residents, and physicians. You may visit Dr. Hellstrom's page for more details here.
In Dr. Hellstrom's opinion, peer review is fundamental to progress in science. "Blinded reviewers are asked to evaluate, critique, and make a decision on submitted manuscripts. This time-tested process brings us closer to true answers to scientific questions. Reviewers must be impartial in judging the merits of any proposal. This is the reason for blinding in the review process."
Even though reviewing papers is not a money-making option, Dr. Hellstrom says, "As an academician, peer review is an obligation that one has to society. This is the basis for scientific advancements, and financial considerations should never come into play. Instead, reviewers should gain a sense of internal satisfaction for their efforts."
Lastly, from a reviewer's point of view, Dr. Hellstrom thinks that it is essential for authors to report conflicts of interest in their research, "Transparency is the essence of any conflict-of-interest issue. The readership should know of any influence that may affect a reviewer's judgment." 
(By Brad Li, Eunice X. Xu)
January, 2021
Takaaki Inoue
Dr. Takaaki Inoue currently serves as the Vice President in Hara Genitourinary Hospital and Head of Stone Center. He is also the Associate Professor of Kobe University in Japan. His topics of research focus on endourological surgery, stone management, upper tract urothelial cancer (UTUC), and benign prostatic hyperplasia (BPH), etc. He is actively involved in the following professional organization and societies: Japanese Urological Association, Japanese Society of Endourology, Japanese Society for Endoscopic surgery, Japanese Society on Urolithiasis Research, and Endourological Society.
In Dr. Inoue's opinion, peer review plays a role in science that judge the appropriate and meaningful topics in current and near future medical situation. The key to be a good reviewer is to always hold evenhanded position. The burden of being a scientist and doctor is often heavy, yet Dr. Inoue says, "I normally manage my daily work in hospital, and I have additional term to work on review tasks and write my papers. It is sometimes not so easy for me to handle the time, but I manage to create time after daily work." 
(By Brad Li, Eunice X. Xu)
February, 2021
Piotr Bryniarski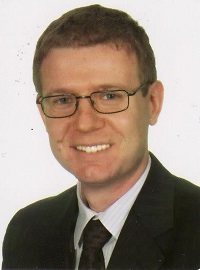 Piotr Bryniarski, MD, PhD, FEBU, is the Assistant Professor at Department of Urology in Zabrze, Medical University of Silesia, Poland. His research focuses on urolithiasis, endourology, uro-oncology, and male infertility. Currently, he is working on projects on pain treatment after stone surgery, hematological biomarkers in bladder cancer, in-bore vs fusion biopsy in prostate cancer, and oxidative stress markers in urology. You may connect with Dr. Bryniarski through Twitter @PBryniarski or Facebook.
On the significance of peer review, Dr. Bryniarski says, "We need peer review because we need someone to look at our studies from different perspective - perspective of a person who has different specialization, who graduated from different university, different standards of clinical practice and different training in science. Even though each journal has its own criteria for publication we may say that these standards are very similar. If the study meets these standards, my work is only to improve the study as much as I can by giving the authors appropriate hints. By doing so, I feel like I contributed to this study and it feels great if they adopted my clues."
Dr. Bryniarski believes that good reviewers should not behave as they were masters or treat peers as students. The aim of reviewers is to improve the study if it meets the criteria for publication, "We are all both authors and reviewers. If I review the study, I always try to look at it as if I was both the reviewer and the author. My hints must be doable."
Being asked how he prioritizes work to take extra review tasks, Dr. Bryniarski explains, "It is all the matter of organization. I usually have some free time after lectures for students or between surgeries. I read the manuscript for the first time. During the second read, I make notes for parts either I do not agree or understand. Before the third read, I try to look at the recent publications on the subject and if there are methodological issues (parts I do not understand), I try to learn them up. After the third read, I prepare the full evaluation of the study."
Speaking of the importance of ethical statement for a research, Dr. Bryniarski says, "Ethics committee should evaluate all planned experiments. No doubt about that. However, retrospective studies do not need institutional review board approval in my opinion. If any doubt about the ethics exist in retrospective study, editors and reviewers should clearly state in their evaluation that such approval is necessary."
(By Brad Li, Eunice X. Xu)
Jay Sandlow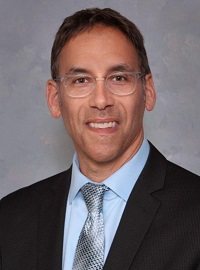 Dr. Jay Sandlow received his MD from Rush University in Chicago. He then completed his urology residency at the University of Iowa, as well as a 2-year fellowship in Male Infertility sponsored by the American Foundation for Urologic Diseases (AFUD). He is currently Professor and Vice-Chairman of Urology at the Medical College of Wisconsin in Milwaukee, USA. He has been a member of the AUA since 1993. He is actively involved in all Andrology and male infertility societies, including the Society for the Study of Male Reproduction (SSMR), the Society for Male Reproduction and Urology (SMRU), and the American Society of Andrology (ASA), all of which is a Past President. He is also an active member of the American Society for Reproductive Medicine, where he has served as the SMRU representative to the Practice Guidelines Committee. He has also been on the board of the Society for Reproductive Surgeons. He has served on the Editorial Boards of several journals, including Journal of Andrology and Fertility and Sterility. He is currently a member of the American Board of Urology Exam Committee.
Dr. Sandlow has authored multiple publications regarding infertility evaluation and treatment, as well as vasectomy, including serving as Guest Editor for Urologic Clinics of North America (Vasectomy and Vasectomy Reversal) and Editor of "Microsurgery for Fertility Specialists: a Practical Text". He helped develop the American Urological Association's Vasectomy Guidelines and has taught courses on infertility, microsurgery, and vasectomy at national meetings. His research interests center around male infertility, specifically varicoceles, as well as male contraception and fertility preservation. Dr. Sandlow is fellowship director for the Male Infertility/Andrology fellowship at the Medical College of Wisconsin. He has volunteered his time at the Saturday Clinic for the Uninsured in Milwaukee, the No-Scalpel Vasectomy International mission to the Philippines, and is on the Board of Directors of the Milwaukee Academy of Science, a charter school in the inner city of Milwaukee.
You may follow Dr. Sandlow on Twitter @Jayman0827, or visit his homepage here.
A robust peer review system, to Dr. Sandlow, is one that is broad, encompassing experts from all fields. The platform should be easy to use and the authors and reviewers should be blinded to each other. However, one potential problem is that many journals are either "open" review or the authors are known. This can influence reviews, as well as create problems among reviewers and authors.
Speaking of the qualities a reviewer should possess, Dr. Sandlow says, "A reviewer should be objective, with a thorough understanding of the existing literature. It is helpful to understand the review process, including how an editor makes their decision, in order to help the reviewer make specific recommendations to both the authors and the editors."
(By Brad Li, Eunice X. Xu)
March, 2021
Shogo Inoue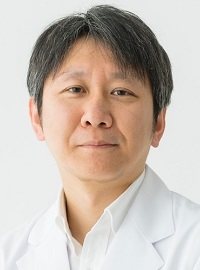 Dr. Shogo Inoue, MD, PhD, is the Assistant Professor at Department of Urology, Hiroshima University, Japan. His main areas of research interest include andrology, adrenal disease, regenerative medicine, and minimally invasive surgery. Recently, he has been focusing on the assessment of patient-reported outcome in minimally invasive surgery such as robot-assisted surgery and reduced port surgery. Over the past decades, he received the following honors: AUA Annual Meeting Best Poster Award (2017); IJU Reviewers of the year (2017 and 2018); The Japanese Society for Sexual Medicine Young Scientist's Award (2014); The Japanese Foundation for Prostate Research Excellent Research Award (2012); and Shimane University School of Medicine Best Tutor's Award (2009).
In Dr. Inoue's opinion, peer review plays an indispensable role in the development of modern science. Peer review makes it possible to properly evaluate academic value and eliminate arbitrariness and overlook by the peer review system. To him, peer review is still the very essence of science.
Even though reviewers are experts, to Dr. Inoue, they do not necessarily need to evaluate the research objectively. Having a perspective raises credibility and academic value of the research. In his experience as a reviewer, he always expresses positive opinions as much as possible. Even if the paper is rejected, he tries to state his comments that will contribute to future research.
Speaking of striking a balance between daily work and additional peer review tasks, Dr. Inoue says, "I am busy with my everyday work, and after work, I spend lots of time doing review. However, it is a great honor to be a reviewer, so I remind myself to do peer review with a higher priority."
From the perspective of a reviewer, Dr. Inoue believes that it is necessary for retrospective studies to apply for institutional review board (IRB) approval, "In our hospital, IRB approval is required for retrospective studies. In reality, the procedure is more simplified, so it does not take much effort. To me, ethical statement is important in modern research. It is also crucial for authors to have their research summarized and systematized in the process of IRB approval."
(By Brad Li, Eunice X. Xu)
Minato Yokoyama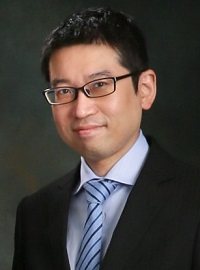 Minato Yokoyama, M.D., Ph.D. is Associate Professor of Urology at Tokyo Medical and Dental University, Tokyo, Japan. His research is focused on functional urology (renal function after urologic surgery, lower urinary tract function). Recently, he has been focusing on studying the functional outcomes of artificial urinary sphincter.
Dr. Yokoyama chose to review for TAU as the journal is listed in SCIE, thus reviewing articles submitted to TAU can contribute to the progress of science. To him, peer review is very important as third-party credibility will be given when the paper is reviewed and asked to be revised if needed. He says, "While reviewing papers, I always keep in mind whether the conclusions of the paper are properly drawn from the described methods and results, and are matched to the aims of the study."
From a reviewer's point of view, Dr. Yokoyama reiterates that authors should disclose Conflict of Interest (COI) for their studies. If COI is hidden, adequacy of the paper cannot be certified, and therefore, it is quite important to always submit the COI forms along with their manuscripts.
(By Brad Li, Eunice X. Xu)
Sarah C. Krzastek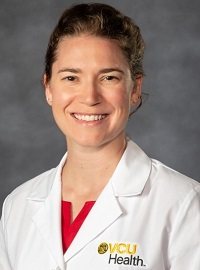 Dr. Sarah Krzastek received her medical degree and completed her Urology residency at Virginia Commonwealth University (VCU) in 2018. She went on to complete a fellowship in Andrology at the University of Virginia (UVA) in 2019. She is currently on faculty as Clinical Assistant Professor of Urology at Virginia Commonwealth University and acts as the Associate Chief of Urology at the Richmond Veterans' Affairs Medical Center in Virginia where she runs the male infertility program in close coordination with VCU. She continues to maintain a close working academic and research relationship with the Urology Department at UVA. Her main areas of interest are in male infertility and men's sexual and reproductive medicine and surgery. She is engaged in numerous research projects, including a clinical trial on the utility of low-intensity extracorporeal shock wave therapy for the treatment of erectile dysfunction. You may connect with Dr. Krzastek on Twitter @KrzastekUrology.
To Dr. Krzastek, the peer review process is critical to promote high-quality research so that the science field can continue to grow and expand, and so that we can continue to offer patients the most effective and safest treatment options available.
One of the key matters that reviewers should always keep in mind is to give constructive review, which Dr. Krzastek believes is one that is able to critically evaluate a manuscript and provide positive feedback on ways the manuscript or data can be enhanced, to best present the data findings and bring to new, interesting and meaningful information.
Speaking of research data sharing, viewing from a reviewer's angle, Dr. Krzastek thinks that if research data can be shared in an anonymous fashion without the risk of compromising patient confidentiality and security, and without risk to the investigator, then sharing of data, both negative and positive, can promote multi-institutional collaboration and high quality research.
"I enjoy reviewing manuscripts regularly, as it keeps me up to date on the most cutting-edge research projects and allows me to hone my own manuscript writing and research design and methodology," says Dr. Krzastek.
(By Brad Li, Eunice X. Xu)
April, 2021
Joseph M. Norris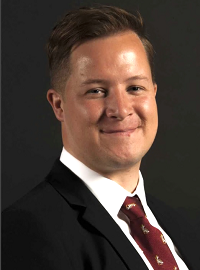 Dr. Joseph Norris is a Specialist Registrar in Urology in the London Deanery. His clinical interest is precision diagnosis and minimally invasive treatment of localised prostate cancer. He currently holds a Medical Research Council (MRC) Fellowship at University College London, working with Professor Mark Emberton. He has previously held formal academic surgical positions with the Royal College of Surgeons of England (RCSEng), the National Institute for Health Research (NIHR), and the University of Cambridge. His research is focused on improving delivery of prostate magnetic resonance imaging (MRI), particularly through in-depth elucidation of the molecular, pathological and clinical features of MRI-invisible prostate cancer. He is also conducting the first systematic, mixed-methods research study to explore the views held by men that experience this novel technology.
Dr. Norris has published over 140 peer-reviewed articles and abstracts, and gives invited talks to professional and lay audiences. He collaborates internationally and is a co-investigator on several prostate cancer research grants. He has recently been awarded Fellowship with the European Society of Surgical Research. For more information about Dr. Norris, please follow him on Twitter @MrJosephNorris or ResearchGate here.
Dr. Norris regards peer-review as one of the unsung heroes of modern research and is often not given enough attention. In his opinion, a healthy peer-review system is built on mutual respect for both authors and reviewers. Researchers pour blood, sweat and tears into producing their manuscripts, and reviewers have a duty to show authors respect by dedicating enough focused time on each submission, ensuring feedback is specific and constructive. On the other side, reviewers similarly deserve respect, as work they provide is often under-valued, and journals should recognise time and effort required for reviewers to complete each review.
When reviewing a manuscript, there is clearly a roster of factors to consider. However, to Dr. Norris, there are a few fundamental points that stand out. The most important thing to ascertain is – should this paper be published at all? The answer to this question is usually yes, although reaching that end-point will take a variable amount of time for each submission. If the answer is no, then the reviewer should state clearly (and politely) the reasons behind this (for example, lack of originality or considerable methodological limitation). If there is light at the end of the tunnel, and the manuscript could conceivably be published, reviewers should then focus on giving very specific itemised suggestions for improvement, to which the authors can then easily act on and respond to.
From a reviewer's point of review, Dr. Norris urges authors to disclose Conflict of Interest (COI) for their research. He explains, "I would like to believe that most researchers act with impartiality, regardless of affiliation with any commercial partner or funder. Nevertheless, risk of bias clearly does exist, and as such, I think it's essential that authors complete COI forms in a detailed and honest way, so that reviewers (and eventually, readers) can fully interpret findings in context."
Lastly, there are a few words that Dr. Norris would like to say to all the other reviewers: "I want to say – thank you! I'm very grateful to all of the reviewers who have given their time to my submissions over the years, and I want them to know that they are valued and are central to the continuation and delivery of high-quality practice-changing research."
(By Brad Li, Eunice X. Xu)
Akinori Sato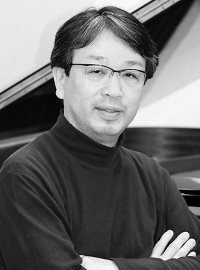 Dr. Akinori Sato is a board-certified urologist and a basic researcher, and he serves as a lecturer at National Defense Medical College, Japan. He received his M.D. from Keio University in 1995 and his Ph.D. at the same institution in 2006. He completed his urology residency at Keio University Hospital in 2000. In 2006 and 2007, he worked with Professor Wolfgang Schulz as a visiting researcher for a year at Heinrich Heine University, Germany. Dr. Sato's research interests include drug repositioning and using endoplasmic reticulum stress and histone acetylation to treat urological malignancies. His work has been highly regarded by multiple publications and received many awards, such as Best Poster Awards at the European Association of Urology (EAU) Congresses and the Japanese Urological Association (JUA) Annual Meeting Awards. He is also an expert on medical education. His educational activity has been highly regarded (he received a Best Teacher Award in 2018) and his students' research projects have also received institutional and other awards. As part of his educational and research activity, Dr. Sato is enthusiastically engaged in the review process of journals. His activity as a reviewer was recognized with the Publons Top Peer Reviewer Awards in 2018 and 2019. For more information about Dr. Sato, you may visit his ResearchGate page here and Publons page here.
In Dr. Sato's opinion, peer review is a good and efficient way to improve the quality of a manuscript. Reviewers can objectively read the manuscript and recommend points to be improved. Indeed, it is often the case that authors overlook such points in their first version. He added, "Unfortunately, I often find manuscripts with data fabrication or plagiarism. Nowadays, the latter can be detected automatically using software, but the former can be detected only by reviewers. Should a manuscript with fabricated data be published, it would lead to spreading of fake information and to destruction of science knowledge. Thus, another important role of the review process is guardian of science."
What is a good reviewer? To Dr. Sato, a good reviewer should know one's limitation. To evaluate clinical papers appropriately, expertise and clinical experience are mandatory. For the evaluation of basic research papers, a reviewer should be engaged in basic research and accustomed to experimental procedures. Without this engagement and familiarity with experimental procedures, it is impossible to evaluate papers properly. Absence of knowledge and experience in a paper's field would result in misjudging the paper. Furthermore, detection of data fabrication depends only on the reviewer's ability. If one feels unable to knowledgeably review a paper, one should decline the review and recommend another reviewer. Also, a reviewer should be honest and judge a manuscript fairly. To Dr. Sato, double-blind review is the best way to ensure this impartiality.
Speaking of the need for retrospective studies to apply for institutional review board (IRB) approval, Dr. Sato comments that it depends on each institution's policy. Authors are encouraged to comply with the rules of their institution and country. Of course, prospective studies in humans need IRB approval and ethical statement. This approval and statement help prevent studies harming patients' health and infringing human rights. The most important thing is that the IRB consists of proper members and functions well to evaluate a study appropriately.
"As a researcher, my contribution to science is limited because each research project demands much time and time for work in my life is limited. However, as a reviewer, I can contribute more to science by improving numerous research works in much less time. I am convinced that serving as a reviewer is my mission to progress science. I also feel that the recent advent of Publons plays an important role in recognizing reviewers' scientific contribution, and this can be a good motivation for reviewers," says Dr. Sato.
(By Brad Li, Eunice X. Xu)
Seong Jin Jeong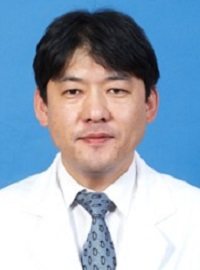 Dr. Seong Jin Jeong received his medical degree and completed his Urology residency at Seoul National University Hospital in 2002. In 2006, he moved to Seoul National University Bundang Hospital, Seongnam, Korea, and has served as the Associate Professor of Urology till now. Over the past 15 years, Dr. Jeong devoted himself into clinical and research works in the field of voiding dysfunction, such as lower urinary tract dysfunction, neurourology, and urodynamics. With thorough clinical practice and over 10 thousand urodynamic studies, Dr. Jeong has published more than 110 peer-reviewed papers. His interests are in many aspects. He is recently focused on 'the detrusor underactivity' and 'urinary microbiome'. He also devoted a lot of time in the continence promotion and educational program of incontinence and voiding dysfunction in Korean Continence Society. Currently he is the Chairman of the scientific committee of the Korean Continence Society, and is also the reviewer of several top urological journals such Journal of Urology, Neurourology & Urodynamics, PLoS ONE, and International Journal of Urology. For more information about Dr. Jeong, please click here.
The most important thing to maintain a healthy peer review system, to Dr. Jeong, is to remain transparent and fair. Peer review is an assessment of the scientific probability of the study, based on objective facts, so it should be evaluated without being biased towards individual emotions. The existence of a healthy peer review system will lead to academic development. And in the medical field, this will soon be the basis for high-quality care.
However, Dr. Jeong further points out that there is an unresolved problem in the current peer review system – Since peer review takes a lot of time and effort, it is easy for researchers to neglect it among other tasks. If enough information is provided prior to peer review and some compensation is given, researchers will be more motivated to review. He explains, "It's not easy to complete a peer review among various daily tasks. In the end, I think it depends on the individual's attitude of mind toward peer review. If peer review is not considered a trivial task, and it allows us to access cutting-edge researches and gain up-to-date knowledge, we prioritize peer review as much as possible in order to understand research trends in areas of interest."
In Dr. Jeong's opinion, data sharing will yield more unbiased and higher-dimensional research findings. However, the premise is the protection of patients' personal information and the disclosure of transparent information among researchers. If these preconditions are followed, data sharing will be of much help to achieve more accurate and meaningful results.
(By Brad Li, Eunice X. Xu)
May, 2021
Stephen J. Freedland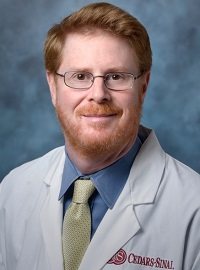 Stephen J. Freedland, MD, is the Warschaw, Robertson, and Law Families Chair in Prostate Cancer, Director of the Center for Integrated Research in Cancer and Lifestyle and Associate Director for Education and Training at the Cedars-Sinai Samuel Oschin Comprehensive Cancer Institute, USA. He also is a professor in the Division of Urology, Department of Surgery at Cedars-Sinai in Los Angeles, CA, USA and holds a staff physician appointment at the Durham Veterans Affairs Medical Center in Durham, NC, USA. He has served on numerous American Urological Association and American Society of Clinical Oncology guideline panels for prostate cancer. Dr. Freedland earned his medical degree from the University of California, Davis, CA, USA and completed a residency in Urology at UCLA and a fellowship in urological oncology at Johns Hopkins. Dr. Freedland's research is focused on the role of diet, lifestyle and obesity in prostate cancer, prostate cancer health disparities, and prostate cancer risk stratification. He has published over 600 articles. Follow Dr. Freedland on Twitter @SFreedlandMD.
To Dr. Freedland, it is crucial that papers are reviewed by multiple true experts in the field. The reviewers should evaluate no only the importance of the work, but also provide a detailed review, including statistical review, to identify any issues that need improvement/clarification prior to publication. Reviewers are the key line of defense between someone's opinions (i.e a submitted manuscript) and the final peer-reviewed fact (i.e. a published paper). It is a noble job and one that needs to be taken seriously. Also, reviewers need to disclose any potential conflicts of interest.
Dr. Freedland elaborates, "The reason to publish a paper is because it is important and helps move the field forward. The wrong reason to publish a paper is because it is correct and accurate. Many things are true but are not novel nor interesting and should not be published. Thus, reviewers should comment on not just the accuracy, but also the importance and novelty."
From a reviewer's perspective, Dr. Freedland thinks that reporting guidelines (such as STROBE, CONSORT and the like) are important and should be followed when possible. They set standards that ensure high quality of the papers. In short, they set the standard of care that all researchers should follow.
"I like to review for TAU, because the quality and novelty of the papers are high. The editors help maintain high standards. Also, as a reviewer, I know the editors will listen to my opinions and respect my judgment," says Dr. Freedland.
(By Brad Li, Eunice X. Xu)
Bradley Stish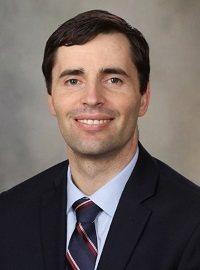 Dr. Bradley Stish, M.D. work in the Department of Radiation Oncology at the Mayo Clinic in Rochester, MN, USA. He is currently an Assistant Professor within the department with a primary clinical and research focus on all types genitourinary malignancies. His specific interests include brachytherapy for the management of primary and recurrent prostate cancer, SBRT for treating oligometastatic disease, and symptom control for men receiving radiotherapy for prostate cancer. He is currently the national Principal Investigator for the soon to be activate Alliance A222001 Study "A Randomized, Double-Blind, Placebo-Controlled Phase II Study of Oxybutynin versus Placebo for the Treatment of Hot Flashes in Men Receiving Androgen Deprivation Therapy". Please follow Dr. Stish on Twitter @DrStish.
To Dr. Stish, peer review is an absolutely vital part of the scientific process to ensure that data are presented in an accurate and clear manner. As an author himself, the peer review process has frequently helped identify weaknesses in his own submission that could be remedied prior to publication and ultimately helped him to better present their findings. He adds, "When reviewing, I am constantly impressed with the innovative and detailed work of others and appreciate the opportunity to provide feedback that can enhance the final publications. I truly appreciate that the collective wisdom of all involved in the peer review process can bring about the best science possible."
Speaking of what reviewers have to keep in mind when reviewing, Dr. Stish reckons that the first thing to do is to make sure they are aware of the currently published literature related to the paper they are reviewing. This ensures that any feedback provided can be made in the appropriate context and helps to actively consider how the current paper "fits" within that subject matter. Additionally, it is very important for reviewers to view themselves as a proponent for the work under review. That is not to say that valid criticisms should not be provided, but instead the review should be constructed in a manner that the authors will find the feedback beneficial and help them move towards their goal of having the best version of their paper published.
As a reviewer, Dr. Stish deems that accurate disclosure of potential conflict of interest is important to ensure the scientific process of discovery and publication maintains the highest level of trust and transparency. He personally finds these disclosures helpful to provide a context for understanding the background from which the authors are presenting their work.
"Reviewing is a responsibility that is often unnoticed by those around us, but it is a cornerstone of the scientific process. Participating in peer review has helped me grow exponentially as a researcher, clinician, and author. Reading the works of others and seeing the comments of my fellow peer reviewers provides a unique perspective that cannot be matched elsewhere. Furthermore, whenever I read a truly outstanding paper in the literature, I try to remind myself that the final product came about not only due to the efforts of the authors, but also with the help of the peer reviewers," says Dr. Stish.
(By Brad Li, Eunice X. Xu)
Ben G.L. Vanneste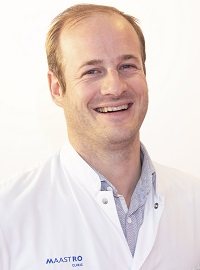 Dr. Ben Vanneste is a clinician MD, PhD, a radiation oncologist, and brachytherapist. He is currently co-chair and principal investigator of the brachytherapy, urology, and gynecology unit at the MAASTRO Clinic (Radiation Oncology), The Netherlands. His main research activities are prostate and kidney cancer related: rectum-spacing in prostate cancer, personalized treatments, brachytherapy prostate cancer (LDR-HDR), patient decision aids, stereotactic radiotherapy, and immunotherapy. You may follow Dr. Vanneste on LinkedIn here.
In Dr. Vanneste's opinion, a peer review is essential in scientific research areas to analyse the presented research, and to further develop, and make the scientific work stronger and more robust. The peer reviews performed by several experts of the field ensure the chance of decreasing blind spots whereby the work is getting stronger, and more representative for the community, which could be finally lead to new techniques and treatments for our patients to further optimize the medical care.
What are the qualities a reviewer should possess? Dr. Vanneste reckons that a reviewer should be an expert in the field, with an outstanding knowledge of the existing literature, he/she should be objective, critical, but positively constructive. If the work meets the criteria for publication, the reviewers are making the scientific work even stronger. The authors have to look from that point of view when they obtain their feedback. Dr. Vanneste elaborates, "Being a lead-author of many publications, I know it is tough to meet all the critical points of the reviewers, however to keep in mind that the work is getting stronger and robust, you have to persist."
Speaking of the excessive workload one may possibly have as a scientist and doctor, Dr. Vanneste says, "The work of clinical doctor and scientist is indeed heavy, however additional reviews are necessary to improve scientific work, so I make time for doing reviews, yet I make a selection of which work meets my expertise, and which does not."
(By Brad Li, Eunice X. Xu)
June, 2021
Simon C. Baker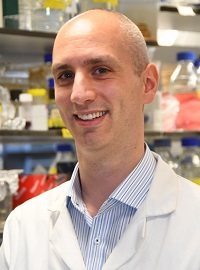 Dr. Simon C. Baker, PhD, serves in the Jack Birch Unit of Molecular Carcinogenesis, Department of Biology, University of York, United Kingdom. As a cell biologist working primarily on in vitro models of the normal human urothelium, Dr. Baker uses these models to study the earliest carcinogenic changes in normal tissues with the aim of improving cancer prevention efforts. His studies of normal biology throw up interesting differences with cancer cells and a particular interest of his is aberrant use of cytochrome P450 enzymes in tumors and their potential for activating cytotoxic pro-drugs. Please follow Dr. Baker on Twitter @DrSimonBaker.
To Dr. Baker, a healthy peer review system is one that is always collaborative and never combative. He believes that the mental health of the peers is important and the constant criticism/rejection they experience in science can be hard. Therefore, he would like to see all comments framed as constructive suggestions for actions that (in the reviewer's opinion) the authors could take to improve the work. He elaborates, "The main quality I see missing from other reviewers is kindness. It can be easy with all the time-pressures we face to approach peer review without respecting the time and emotional investment of the authors."
As a reviewer, Dr. Baker reckons that data sharing is a critical part of modern science but the administration is frustrating and data protection can get in the way. That said, he feels that scientists should all be judged on their contribution to the field as a whole, and data sharing is a critical part of that. Retaining data within a single lab holds back research and is rarely what the patients would have wanted when they consented for their tissues to be used in research.
"I choose to review for journals based on my interest in the work. As a Philomath, I choose to take on a review because the abstract suggests the authors have something new and exciting to teach me," says Dr. Baker.
(By Brad Li, Eunice X. Xu)
Pradeep Tyagi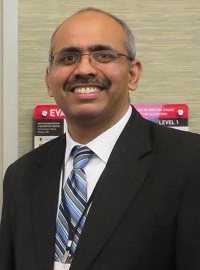 Dr. Pradeep Tyagi is the research Associate Professor at the Urology Department of University of Pittsburgh, USA. His research is focused on drug repurposing for lower urinary tract symptoms, advancing the understanding of bladder and prostate disorders via imaging. He is involved in the following professional organization and societies: American Urological Association, International Continence Society and Society of Basic Urological Research. Dr. Tyagi has authored or co-authored nearly 150 manuscripts in peer-reviewed journals. He sits on the editorial board of BMC Urology and Biomedical Research International and serves as an ad-hoc reviewer for several journals in the diverse fields of physiology, pharmacology, urology, cancer, drug delivery, proteomics and biotechnology. Please check in here to view Dr. Tyagi's profile.
"We should all remember that science is a self-correcting endeavor and so what passes the muster of peer-review screen today may turn out to be a fallacy in future when experimental approaches are more advanced and refined that what is considered state of art today," says Dr. Tyagi when he is asked about his opinion on the significance of peer review in nowadays science. Indeed, peer review is a filter that separates the grain of truth from the chaff of insignificant and irrelevant scientific findings.
To Dr. Tyagi, a constructive review of the manuscript provides feedback to the authors for improving the clarity of the findings for the readers and ultimately advancing the research in the field. Reviewers should be cautious of their subconscious bias on animal model and experimental approach or the nationality of authors influencing their opinions on the scientific quality of the manuscript.
As a reviewer, Dr. Tyagi is in favor of data sharing as it can help other researchers to compare their findings at a granular level to advance the field forward. Sharing of raw data can be instructive for the researchers and can avoid unnecessary duplication of effort.
"I choose to review for TAU because I enjoy the opportunity to judge exciting research findings on lower urinary tract ahead of the larger audience of TAU readers. It is gratifying to see how my scientific judgement influences the final product and simplify the comprehension for the readers," says Dr. Tyagi.
(By Brad Li, Eunice X. Xu)
Juanita M. Crook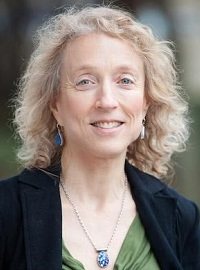 Dr. Juanita M. Crook is currently a Professor of Radiation Oncology at the University of British Columbia, Canada. She completed her medical training at the University of Toronto, and Residency in Radiation Oncology at the Princess Margaret Hospital. She is a staff Radiation Oncologist in Kelowna BC where she has developed image-guided HDR gynecologic brachytherapy, US-planned HDR prostate brachytherapy, HDR interstitial and surface mold penile brachytherapy and permanent seed brachytherapy for breast cancer. Her research has focused on interpretation of post radiation prostate biopsies, intermittent androgen suppression, salvage prostate brachytherapy, and definition of cure after prostate brachytherapy. She is former president of the Board of the American Brachytherapy Society, recipient of the Thom Shanahan Distinguished Brachytherapy Educator Award and the ABS 2017 Henschke Award.
Is the research generalizable? Has enough information been provided to ensure reproducibility in another center following the same criteria and same methodology? These are the questions Dr. Crook asks most often whenever she reviews a paper. Indeed, there are many factors that go into this judgement. To her, peer review should be objective, unbiased, and provide constructive criticism in a timely fashion.
From a reviewer's perspective, Dr. Crook emphasizes that Conflict of Interest (COI) is important to be declared and acknowledged upfront in any scientific publication. A private or personal interest, whether or not it is financial, can interfere with objective professional judgement and can introduce conscious or unconscious bias. Acknowledging the COI makes both the reviewer and the author aware of this potential for bias.
"Reviewing papers is a sacred trust. Don't fall asleep at the wheel, because once a paper is in print, no matter how flawed, it will be cited if it supports what someone wants it to prove," says Dr. Crook.
(By Brad Li, Eunice X. Xu)
July, 2021
Yoshifumi Kadono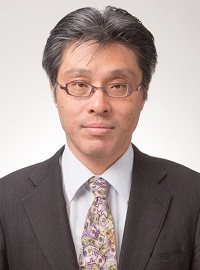 Dr. Yoshifumi Kadono is a Clinical Professor at Department of Integrative Cancer Therapy and Urology, Kanazawa University, Ishikawa, Japan. His areas of research include functional assessment after urological cancer surgery and clinical research for urological cancer. Recently, he is focused on evaluating urinary continence mechanisms, lower urinary tract function, sexual function, and quality of life after robotic radical prostatectomy.
Reviewing papers by experts in the field, according to Dr. Kadono, can help correct errors and misunderstandings in research reports and help the authors convey exactly what they want to state.
While reviewing, Dr. Kadono believes that it is important for reviewers to keep in mind whether the paper is original and contains new information. The structure of the paper should be reviewed with attention to the presentation of the question, the validity of the research method, the derivation of the results, the interpretation of the results, and the appropriateness of citing previous papers. While acceptance or rejection of a paper is important, he thinks reviewers should comment on the quality of the paper to improve it if it is considered worthy of publication.
To further improve the quality of research reporting, Dr. Kadono strongly recommends authors to follow reporting guidelines like STROBE and TREND. In reality, it may be difficult to write a paper that satisfies all the checklist items, but it is anticipated that the number of high-quality reports will increase if not only authors but also reviewers are aware of these guidelines.
"Since I will be reviewing papers in my own field of research and interest, I feel it is meaningful to know quickly what kind of content the authors are focusing on. That's why I am keen on peer reviewing," says Dr. Kadono.
(By Brad Li, Eunice X. Xu)
Hung-Lung Ke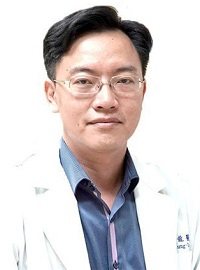 Dr. Hung-Lung Ke currently serves as the Director of Department of Urology in Kaohsiung Municipal Ta-Tung Hospital and an Associate Professor in Kaohsiung Medical University, Taiwan. He received his medical degree in 2001 at National Taiwan University and his PhD in 2016 at Kaohsiung Medical University. His clinical and research interest lies in urothelial carcinoma. Recently, he is working on a project studying the role of microRNA in upper tract urothelial carcinoma development and progression.
"Two-way communication is very important," says Dr. Ke when he is asked about the most important element of a healthy peer review system. In the current review system, reviewers pass their opinions to authors. During the process, the authors might not always understand what the reviewers exactly mean, and they will then speculate and reply in a letter. In view of this, Dr. Ke suggests the journal provide an online platform supervised by editors for author-reviewer communication without disclosing personal information so as to facilitate the review process.
"Publishing research results is the best way to improve science. Not only the authors, but also reviewers could learn much from reviewing papers," says Dr. Ke.
(By Brad Li, Eunice X. Xu)
Yu Guang Tan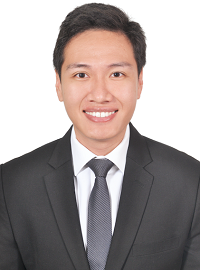 Dr. Yu Guang Tan received his medical degree from the National University of Singapore and is currently a Senior Resident with the Department of Urology, Singapore General Hospital, Singapore. His clinical interest lies in prostate cancer and he has published more than 40 peer-reviewed papers and abstracts. He has won numerous international accolades such as UAA Best Oral Presentation (2016), 30th World Congress of Videourology – Best Video, 5th Asian Congress of Robotic and Laparoscopic surgery – Best Video, EAU Robotic Urology Section – Best Poster (2019), Singapore Urological Association Urofair – Best Oral and Video (2021). In particular, his current research is focused on minimally invasive treatment for localized prostate cancer, of which he was a study team member of a National Medical Research Council (NMRC) Grant for the Phase II study of Prostate Focal Cryotherapy. Currently, he is also pursuing a Masters in Clinical Investigator under a NMRC scholarship to further his work on improving the MRI-TRUS fusion technique for focal therapy. You may follow his Twitter @YuGuangTan1 and Researchgate for more information.
Dr. Tan believes peer review is important to promote a high quality research work that has been rigorously scrutinized by peers in the same field, to ensure proper conductance and accurate results reporting such that the paper can be of value to the scientific community. The reviewers provide an alternate opinion by identifying the weaknesses and allow remedies prior to the final publication. This collective effort can help improve the research quality.
There are numerous things a reviewer should bear in mind during review, in Dr. Tan's opinion. The reviewer needs to take pride and understands the responsibility that has been bestowed upon him/her in reviewing the manuscripts. For that, the reviewer must first be aware of the current literature of the reviewing paper, and also make attempts to draw missing references and guide the submitting team to improve the research quality. A manuscript rejection should be accompanied by suggestions to improve the paper so that it can eventually land in a publication; this promotes growth and momentum for the submitting team to learn and work on future manuscripts and benefit the scientific community.
"TAU has been able to produce high quality and interesting studies over the years. The editor team appreciates and acknowledges the support of the reviewers. As a reviewer, I feel my opinions are being respected and I am in a position to support and contribute to the scientific community. Last but not least, I would like to express my dearest gratitude to the other reviewers who have guided my research endeavors over the years. It was with these constant valuable feedback that had enabled me to improve on my research work and develop my academic interests," says Dr. Tan.
(By Brad Li, Eunice X. Xu)
C. Christofer Juhlin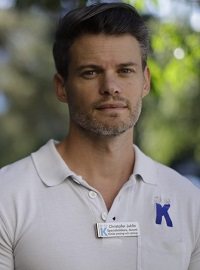 Dr. C. Christofer Juhlin obtained a Bachelor of Science degree in molecular biology from Stockholm University, before venturing into medicine and completing his M.D. in 2008 and his PhD in 2009; both at Karolinska Institutet, Stockholm, Sweden. He then spent a year as a postdoc at Yale School of Medicine, New Haven, CT, USA at Yale Endocrine Neoplasia Laboratory (PI Dr. Tobias Carling). Nowadays, Dr. Juhlin is a senior consultant endocrine pathologist and Head of Endocrine Pathology at Karolinska University Hospital, Stockholm, Sweden and Associate Professor of Experimental Pathology at Karolinska Institutet, Sweden. His research is focused on tumor development in the thyroid, parathyroid and adrenal glands, and currently has >120 published papers. His work has led to significant contributions in the field of diagnostic medicine, most notably the clinical implementation of parafibromin immunohistochemistry and TERT promoter mutations as screening tools for malignancy in the parathyroid and thyroid gland respectively. Dr. Juhlin is an author of the upcoming 2022 WHO Classification of Endocrine and Neuroendocrine Tumors, and serves as an Editorial Board member and frequent reviewer in several peer review journals in the field of cancer biology. You may connect with Dr. Juhlin on Twitter @DrJuhlin.
Although the peer review process is the backbone of the scientific process in getting a paper published, it is not unproblematic. According to Dr. Juhlin, variability in quality of the written reports is one issue, which in turn might be due to several factors including limited training for referees, variability in terms of expectations regarding the review's extent and degree of detail, and as always the lack of time (given that many scientists will write their reports in their spare time). Journals should do everything they can in order to facilitate for the reviewers, ensuring a smooth ride along the process. Moreover, to acknowledge the work of the individual person is also a welcome feature - especially since the work is most often entirely voluntary.
To be a qualified reviewer, Dr. Juhlin suggests the following steps to follow. First of all, if not known already, acquaint yourself with the journal. Understand the target readership, the aims and scope of the journal, and make sure you have an idea of what the editor would like you to comment on, or at least what the journal expects from you as a referee. Secondly, if there are passages you do not understand or are unable to assess, speak up! Let the authors or editor know that there are potential issues that you are not able to evaluate. We all have our limitations, and there are few people around that can judge all aspects of a scientific contribution, which nowadays may include histopathology, clinical parameters, bioinformatics algorithms, genetics and statistics within a single submission.
Speaking of the prevalence of the use of reporting guidelines in recent years, Dr. Juhlin reckons that they add rigor to writing, and force the authors to take various aspects into account that he normally would have asked the authors to include in a revision if originally left out. On the other hand, however, they are sometimes a bit too detailed, which may cause the writing of the final paper to appear rather staccato, and therefore demand more linguistic fine-tuning in the end.
"Reviewing papers makes you a better scientist. Assessing other people's work makes you think like a reviewer when preparing your own papers, which is the whole point of the scientific process – to constantly try to criticize your own results. Moreover, it gives me a chance to follow different topics in medicine which I might otherwise have missed out," says Dr. Juhlin.
(By Brad Li, Eunice X. Xu)
Masaki Nakamura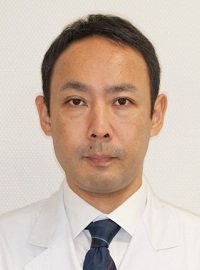 Dr. Masaki Nakamura currently serves at the Department of Urology, NTT Medical Center Tokyo, Japan. His research interests are on prostate cancer, robotic surgery, enhanced recovery after surgery, and geriatric urology.
"Critical but constructive, fair, and with a sense of responsibility" are the few key qualities Dr. Nakamura believes a reviewer should possess. As a reviewer, he thinks it is a great opportunity to acquire cutting-edge knowledge in his own research field, and at the same time, he can contribute to the progress of science by doing a constructive review, as peer review is an important step to validate an unpublished study. To maintain fairness, he would simply check if the paper is scientifically and logically correct.
"To acquire cutting-edge knowledge of the field or to share peers' thoughts is one of my motivations to review. Once I receive an invitation to review a paper, I would stop other tasks and try to finish the review within a couple of days," says Dr. Nakamura.
(By Brad Li, Eunice X. Xu)
August, 2021
Gerald Brock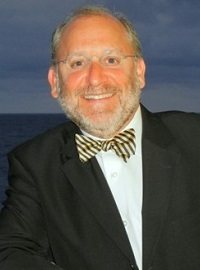 Dr. Gerald Brock is a Professor emeritus in the Department of Surgery, Division of Urology and an active member of the Department of Obstetrics and Gynecology at Western University in London, Ontario, Canada. He is the current President-Elect of the International Society for Sexual Medicine (ISSM). He ran a productive basic science research lab at the Lawson Health Research Institute focusing on the impact of disease states on erectile mechanisms which received peer-reviewed funding for almost 3 decades. He is the author of over 250 publications, book chapters, numerous abstracts and more than 20 research awards from national and international research organizations.
Over the past 2 decades, Dr. Brock has been invited to speak across Canada, the USA, Europe, Africa and Asia. His work in urology and erectile dysfunction is acknowledged by his role as section editor of the CUA Journal, as well an editorial board member of multiple other scientific journals. He continues to participate as an active supervisor for the Andrology fellowship combining basic animal physiology with clinical exposure ranging from 1-2 years. Over the past 15 years, this program has graduated trainees from North America, Asia, Australia, South America, the middle East and beyond.
For centuries, peer-review has been an essential aspect of scientific review and publications. It allows for the readership to access scientific manuscripts with the confidence that the data presented and the integration of the information and discussion are valid and accurate. To Dr. Brock, given the large number of scientific disciplines, the scope of the various specialties and the need to remain current, the ability of a journal to have a scientific review panel able to provide expertise to the authors for edits and amendments and for the readership to know that the article has been vetted through these individuals in a blinded fashion is reassuring and essential.
According to Dr. Brock, there are several critical elements to providing an objective and useful review:
1) Only provide a review on topics you have genuine expertise in and are current with the literature in that area;
2) Read the whole manuscript before making an assessment, evaluating the article's methods, foundation, objectives and the authors' integration of the data with their discussion;
3) Is it innovative, important and relevant? Can it alter clinical practice or basic science knowledge?
4) Is it in agreement with other reports? If not, why? Are the data and discussion supportive of each other?
5) Did the research methods and data evaluation jive? Was the chosen method the best one to address their research question? Did they have an adequate sample size, duration of study, evaluation tools? And finally, was it clinically and/or statistically significant?

The use of reporting guidelines like STROBE and PRISMA is getting more and more prevalent in recent years. In Dr. Brock's opinion, following these guidelines is a must for successful manuscripts and will provide the authors with a greater likelihood of acceptance. Most importantly, they assist in development of the project and help address potential flaws in a submission.
Many reviewers receive multiple weekly requests to review manuscripts, particularly during Covid-19 as submissions have risen and many journals are requesting multiple reviewers for each manuscript. To Dr. Brock, it could be hard sometimes to allocate sufficient time for review, "I try to review from the journals most important to my area of research and those associated with my medical associations. Unfortunately, I do have to decline sometimes, but I try my best to review as much as I can, as I appreciate having my own submission reviewed and the constructive criticism of the reviewers almost always results in a superior product."
(By Brad Li, Eunice X. Xu)
Michael Rink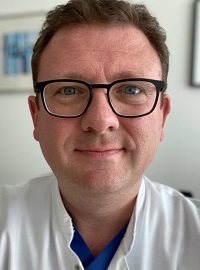 Prof. Dr. Michael Rink, MD, FEBU, is Professor of Urology, University Medical Center Hamburg-Eppendorf (UKE) in Hamburg, Germany. He is a national and European board certified urologist who has major expertise and experience in treating genitourinary cancers. He is head of the Bladder and Renal Cell Carcinoma Section at the Urological Department and coordinator of the Uro-oncologic Comprehensive Cancer Center. In addition, he is consultant urologist at the Martini Clinic, Prostate Cancer Center at UKE in Hamburg. Prof. Dr. Rink is focused on research of fundamental biologic and prognostic markers as well as translational outcomes in urothelial and renal cell carcinoma. He participated in several national and international clinical trials as principle- or sub-investigator and is involved in numerous multi-institutional clinical research studies. He is also a member of several national and international scientific societies and sits on the boards of some non-profit societies. He is a panel member of EAU muscle-invasive bladder cancer guideline. You may connect with Prof. Dr. Rink via Twitter @MichaelRink_MD.
A desirable peer-review process, to Prof. Dr. Rink, is one that is objective, unbiased, critical, constructive and ideally transparent. However, it seems to be a mission impossible to completely eradicate biases. In Prof. Dr. Rink's opinion, the most important thing to do is to reflect one's own conflict of interest (COI). In case of a potential COI, the reviewer should not accept the peer-review invitation or one should disclose his/her COIs. The review itself should be most objective as possible. In addition, having the knowledge of the most current literature is crucial as well.
"Peer reviews are essential to control and improve the quality of scientific work. My own research benefited of high quality peer-reviews, so I'm keen on giving something back in my fields of expertise," says Prof. Dr. Rink.
(By Brad Li, Eunice X. Xu)
September, 2021
Shingo Hatakeyama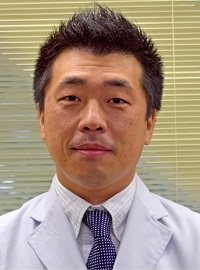 Shingo Hatakeyama is the Associate Professor of Advanced Blood Purification Therapy at Hirosaki University Graduate School of Medicine, Hirosaki, Japan. His research areas include general urology, urological surgery, urological oncology, kidney transplantation, urological oncology, urinary stone disease, end-stage renal disease, basic research, and glycobiology. You may connect with Dr. Hatakeyama through Twitter @ShingoHatakeya1.
Speaking of the current mode of peer review, Dr. Hatakeyama stresses that multiple reviewers can enhance the objectivity of a review, given that each reviewer has his/her own opinions, which makes the role of editor essential so as to balance the views of different reviewers. On the other hand, the login process to get to the papers for review should be improved. He recommends journals to provide direct link to the users to simplify the process and motivate reviewers to accept a review task.
"Peer reviewing improves your knowledge and skills for writing paper. When you write one paper, you need to review two to three papers because two to three reviewers would be devoting themselves to advancing scientific progress behind the scene," says Dr. Hatakeyama.
(By Brad Li, Eunice X. Xu)
October, 2021
Kazumasa Matsumoto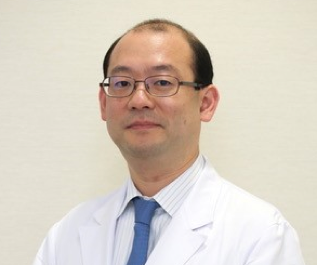 Dr. Kazumasa Matsumoto is Clinical Professor at Department of Urology, Kitasato University School of Medicine, Sagamihara, Japan. His research interests are both clinical and basic fields of bladder cancer and upper urinary tract cancer, especially in minimum invasive surgery, development of new therapy and investigation of tumor markers.
A robust peer review system, in Dr. Matsumoto's opinion, encourages several researchers, not just one, to review a certain study. Policies should be set up to make decisions upon separate views by reviewers. If possible, reviewers should be blinded of the names of authors and institutions of the submitted papers. In addition, reviewers should accept a review task only when they have the expertise of the required field.
There are several things Dr. Matsumoto believes reviewers should always bear in mind during review. First, do it naturally and equally. One should have interest in the study and review the work following the rules and policies of the journal. Then, go on reading the paper, amending and adding methods, results and sentences if applicable. One should keep in mind that the authors have worked hard, spent valuable time and completed their work with great efforts. Finally, do one's best to maintain fairness and describe some promising points and comments in order to refine the manuscript, even if it might not be suitable for the journal.
"When I was a young researcher, I used to think reviewing was a tax. But now, I recognize that reviewing is an imperative and honorable task for researchers and the key to advancing scientific progress," says Dr. Matsumoto.
(By Brad Li, Eunice X. Xu)
Kazumi Taguchi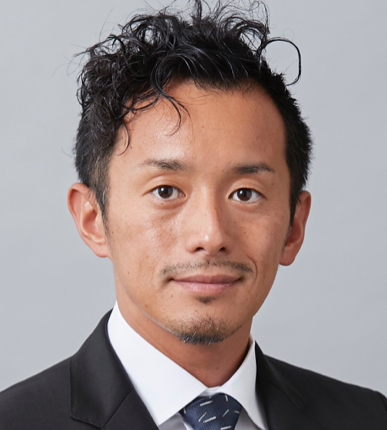 Dr. Kazumi Taguchi is an Assistant Professor at the Department of Nephro-urology, Nagoya City University (NCU) Graduate School of Medical Sciences, Japan. His research interest is the Omics analysis of patients' samples as well as in vitro and in vivo studies for developing immunotherapy using macrophages toward kidney stones. Working for a global society, he is the first author of the UAA clinical guideline for urinary stone disease and has won over 20 awards in basic and clinical research presentations/papers from JUA, AUA, EAU, SIU, and Endourological Society. Dr. Taguchi dedicates his time to translational research and minimally invasive surgery for kidney stones, including endoscopic combined intrarenal surgery by ultrasound-guided and robotic-assisted fluoroscopy-guided renal access. He currently serves as a Department Research Chair at NCU and the principal investigator of national and international collaborative studies. You may connect with Dr. Taguchi through Twitter @Kazumi_Taguchi.
The major limitation of the current peer review system, according to Dr. Taguchi, is a lack of an "eco-system" to support reviewers and even editors from a scientific society. Like authors, developing human resources dedicating the peer review process is crucial to growing our scientific education. This might include a particular sort of compensation or credit, which some journals have already started implementing; However, Dr. Taguchi thinks we need mature resource development, including certificates given by society.
In Dr. Taguchi's opinion, a good reviewer should possess experience, knowledge, and attitude to be productively involved in evaluating and improving a manuscript. Moreover, a great reviewer should have the objectiveness to handle a manuscript and foresee a future direction of developing the subspeciality and positive impact of the journal on the science society.
Research data sharing for higher transparency and creditability has become a norm in scientific writing in recent years. To Dr. Taguchi, data sharing is essential for improving the research quality because it proves its research evidence as well as diversifies the angle of analyses to strengthen the results and/or develop further findings.
"As a part of the researcher eco-system, we all should serve our academic and scientific society. Both writing and reviewing a manuscript improve our research skills to deliver a brighter future for our patients and society. My motivation to review is simple – I would like a better world than now," says Dr. Taguchi.
(By Brad Li, Eunice X. Xu)
Ranjith Ramasamy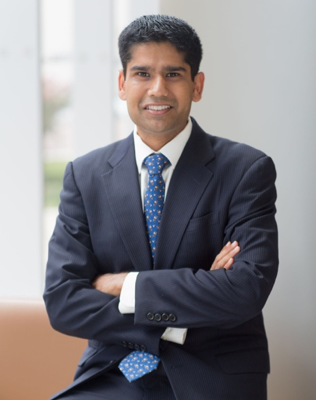 Dr. Ranjith Ramasamy currently serves as Director of the Reproductive Urology Fellowship program at the University of Miami Miller School of Medicine, Florida, USA. He is a Miami based medical researcher and urologist. He is known for academic contributions to reproductive medicine, including testosterone deficiency, regenerative therapy, erectile dysfunction, and prostate cancer studies. Dr. Ramasamy has co-authored over 300 publications in the domain of male infertility and sexual dysfunction and sits on the editorial board of 10 journals. Most recently, Dr. Ramasamy led the first study about sperm parameters before and after COVID-19 vaccination, becoming JAMA's most viewed study since its publication. You are welcome to follow Dr. Ramasamy on Instagram @ramasamymd and Twitter @ranjithramamd.
Peer review is critical, in Dr. Ramasamy's opinion, for two things: (1) investigator support and (2) quality control. Peer review allows for research to receive guidance during the presentation stage and allows for ideas and results to be communicated in the best way possible. A constructive review offers criticisms in the form of improvements and drives investigators to dive further into their subject and ultimately be motivated.
While reporting guidelines (e.g. CONSORT and TREND) may initially be cumbersome to authors, Dr. Ramasamy believes that they serve a critical purpose in reporting standardization. As the purpose of scientific publications is to effectively and efficiently communicate hypotheses and results, writing guidelines are extremely useful and ultimately helpful to both the authors and readers.
"TAU is a pioneer journal for translational andrology. Being a reviewer for TAU means being on the forefront on Andrology and committing to emerging thoughts that can change patient care permanently," Dr. Ramasamy.
(By Brad Li, Eunice X. Xu)
November, 2021
Jesse N. Mills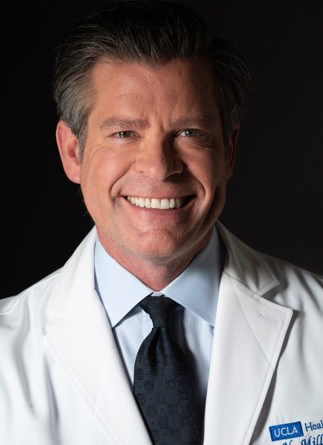 Dr. Jesse N. Mills, MD is HS Clinical Professor of Urology at the David Geffen School of Medicine at University of California, Los Angeles, USA. He also serves as director of The Men's Clinic at UCLA. His research interests include quality of life after prostate cancer therapy, hypogonadism, Peyronie's Disease and medical and surgical management of male fertility. Dr. Mills' surgical volume predominantly consists of penile prosthetics, microsurgical vasal reconstruction, microsurgical varicocele repair and sperm extraction procedures for in vitro fertilization. He is an international expert in penile prosthetic surgery, Peyronie's Disease, male factor infertility and vasectomy. Dr. Mills is co-chair of the UCLA Urology Anti-racism task force and an LGBTQ+ champion at UCLA Health. He is author of the recently published popular book "A Field Guide to Men's Health".
Maintaining the objectivity has been an important topic on peer review. To Dr. Mills, the key to an objective review is to remove all biases one may possibly have for the subject matter and read to learn from the authors. He explains, "If I learn something and the science is novel and good, I will likely accept the article for publication."
From a reviewer's perspective, Dr. Mills believes that it is important for authors to follow reporting guidelines (e.g. STROBE and CONSORT) during preparation of their manuscripts, given that they are helpful in standardizing the research and improving the level of research.
"Work takes up most of my time, so I work on reviews between surgical cases and over lunch to try not to bring my work home with me. Peer review is a noble task to curate the scientific literature to further the field and ultimately improve the care we deliver to our patients," says Dr. Mills. 
(By Brad Li, Eunice X. Xu)
Dae Keun Kim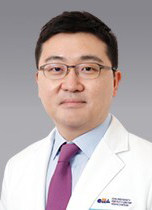 Dr. Dae Keun Kim currently serves as the Assistant Professor in Urology, CHA Fertility Center Seoul Station, CHA University School of Medicine, Korea. He received his medical degree in 2006 and completed his Urology residency at Hanyang University Hospital in 2011. From 2014 to 2015, he had fellowship in Yonsei University Severance Hospital, Seoul. For the past 10 years, Dr. Kim devoted himself into clinical and research works in the field of male infertility, prostate, microsurgery, and robotics. With thorough clinical practice over 10 years, he has published more than 40 peer-reviewed papers and published two book chapters. His interests are in many aspects. He is recently focused on studying microbiome in semen and urine related with idiopathic oligospermia and non-obstructive azoospermia. For more information about Dr. Kim, please visit here or follow him on Instagram.
Scientific findings and discoveries can have extensive significance for individuals and society. Thus, the peer review process is necessary to guarantee the high quality of scientific articles. To Dr. Kim, reviewers have to take responsibility for their scientific objectivity. They should carefully review the manuscript and verify the originality, innovation, study design, and sometimes minor misprints or errors.
From a reviewer's perspective, Dr. Kim stresses that institutional review board (IRB) approval is mandatory for original research in order to prevent and manage the risks to human participants involved. In addition, well-structured prospective study approved by IRB would highly improve the research quality. If this process is omitted, the safety and well-being of human participants can be violated.
"Many urologist physicians have large burden of work in outpatient clinic and surgery. Since 2020, due to COVID-10, they have been extremely tired with wearing masks all day and social distancing. Peer reviewing could cost additional burden on top of their routine work, as it requires quite a lot of effort for a detailed review. However, even if no reward, we must never stop reviewing and keep striving for further advances in the field of urology. Thanks for every urologist's effort," says Dr. Kim.
(By Brad Li, Eunice X. Xu)
Andrew J. Cohen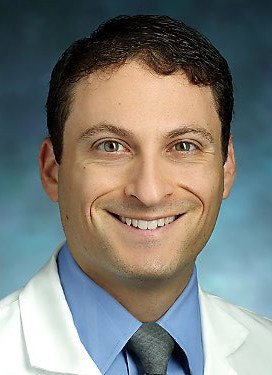 Dr. Andrew J. Cohen currently serves as an Assistant Professor and Director of Trauma and Reconstructive Urologic Surgery at The Brady Urological Institute at Bayview Medical Center, USA. He has a robust clinical practice focusing on complex Genitourinary Reconstruction. In particular, he manages erectile dysfunction, urinary incontinence, stricture diseases of the urinary system, peyronie's disease, genital skin conditions, urinary diversion, and other benign urologic conditions. He tries to apply his extensive experience in Robotic Surgery to reconstructive surgical problems. Currently, Dr. Cohen's research interests include the biological underpinnings of urethral stricture disease as well as patient safety and quality outcomes. He has ongoing projects related to the microbiome in the lower urinary tract and multiple studies regarding urologic trauma in Baltimore, as well as ongoing work studying the outcomes of surgeries for male incontinence. Here is Dr. Cohen's homepage, and you can also follow him on Twitter @ajcuro
In the era of "fake news", ethical peer review is a key to scientific progress. To Dr. Cohen, peer review can improve manuscript quality and offer insights into new feasible directions to take a study, and ensure methodology is applied correctly. Peer review invites someone not emotionally invested in the work, to provide much needed perspective to elevate the work to new heights. Reducing bias is pivotal in peer review moving forward. Efforts to this effect such as including anonymous compiled reviews with a published manuscript, as some journals have adopted, can likely help to mitigate bias.
Nonetheless, the existing peer review system is not without problem, in Dr. Cohen's opinion. First, continued stress on clinical providers is ever increasing due in part by non-compensated administrative work, the electronic health record burden, or lack of support structure. Second, peer review, while classically seen as a duty and privilege, is increasingly being lumped into the list of thankless tasks. In addition, there is also increasing controversy about the traditional publication model in which authors both pay for the privilege to publish and provide peer review while publishers financially benefit. Ultimately, the industry is ripe for disruption, but it is unclear in what form a replacement would be formulated. The bedrock of scientific progress for years has remained peer review, so we can only hope this remains an integral part.
Speaking of Conflict of Interest (COI) disclosure, Dr. Cohen mentions a very recent article published in Urology highlighting a lack of disclosure of COI for publications about benign prostatic hyperplasia treatment. They found many relevant (and high $) financial relationships, not disclosed. While no bias may exist, the lack of disclosure robs the reader the opportunity to judge for themselves any untoward or ethical concerns. Disclosure of COI is simply a standard that should be an expectation for researchers.
"I like to review for TAU, since the manuscripts they publish are relevant to my practice area, have a growing international readership, follow ethical publication standards, and have featured my own work, on occasion," says Dr. Cohen.
(By Brad Li, Eunice X. Xu)
Felix Campos-Juanatey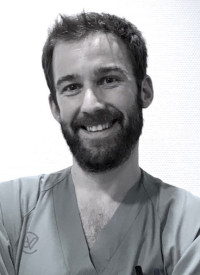 Dr. Felix Campos-Juanatey is an attending Urologist at Marques de Valdecilla University Hospital (Santander, Spain). He completed his Medical Degree in Santiago de Compostela University and his Residence Program in Urology at Valdecilla University Hospital. He obtained the FEBU Diploma (Fellow of European Board of Urology) and completed a fellowship in Reconstructive Urology at University College London Hospitals (United Kingdom). He got a Postgraduate Degree in Design and Statistics on Health Sciences at Barcelona Autonoma University. Dr. Campos-Juanatey is member of CRU (Genitourinary Reconstructive Surgery) group of Spanish Association of Urology, EAU Young Academic Urologists Reconstructive Working Group and associate member of ESGURS (EAU Section of Genitourinary Reconstructive Surgeons). He is also a panel member of EAU Guidelines in Urethral Stricture and Urological Trauma. His research is focused on Reconstructive Urology and Andrology. Current projects include assessment of urethroplasty outcomes, relevance of oral grafts for genital reconstruction, impact of penile prosthesis implantation and 3D modelling in Peyronie's disease. Here are Dr. Campos-Juanatey's homepage and LinkedIn.
Blind peer-review, when conducted in a constructive and positive way, is in Dr. Campos-Juanatey's opinion one of the most essential ways to improve the scientific quality of a manuscript, and thus, helps the entire academic community to benefit from better papers.
Dr. Campos-Juanatey goes on to share his little tactic in peer reviewing, "I always try to think during peer review as I could be the corresponding author of the manuscript. This perspective gives me opportunity to be more friendly while digging deeper into the author's work to make it the best as it could possibly be."
Even for experienced researchers, to Dr. Campos-Juanatey, following reporting guidelines for a certain type of scientific project is really useful. Reporting guidelines such as STROBE are good assistance for the preparation of manuscripts, and should be kept in mind even during the design of the study protocol to avoid missing relevant information.
"Being a reviewer for a prestigious journal is a great responsibility, as you are in charge of selecting the best research and at the same time increasing the quality of every manuscript," says Dr. Campos-Juanatey.
(By Brad Li, Eunice X. Xu)
December, 2021
Scott D. Lundy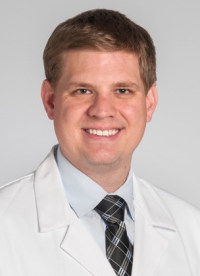 Dr. Scott Lundy obtained a BS in Bioengineering at University of Texas at Austin followed by a combined MD/PhD at the University of Washington, where he completed his doctoral thesis in the areas of stem cell biology and regenerative medicine. He then completed his urology residency at Cleveland Clinic, where he remained for a male infertility and men's health fellowship. Following his fellowship, he will remain on staff at Cleveland Clinic as a surgeon-scientist with an active clinical practice in male infertility and basic science lab. His clinical interests include azoospermia, varicocele, and vasectomy reversal. His research interests include the biology of spermatogenesis and the microbiome in male reproduction. In his free time, Scott enjoys photography (see his page) and spending time with his wife and three boys. You may follow Dr. Lundy on Twitter @ScottLundyMDPhD.
Peer review is the cornerstone of ensuring scientific rigor, clarity, and reproducibility in science and medicine. To Dr. Lundy, science relies on the thoughtful and objective review of a scientific work with the goal of improving its quality as much as possible. Without peer review, the quality of science and the care of patients suffers.
Based on a robust peer review system, Dr. Lundy believes that scientific reviewers must strive to be objective, impartial, and thoughtful. He or she must be able to carefully discern a poorly-written but well-conducted study from the converse. Regardless of its impact on his or her own research, a reviewer is ethically bound to review the merits of the work without bias. Finally, a reviewer must be willing to question one's own scientific norms and allow potentially provocative work to challenge preconceived notions in the field. Science can be advanced incrementally or via paradigm shifts, and reviewers must be able to recognize the importance of both.
In Dr. Lundy's opinion, it is of utmost importance for authors to disclose conflict of interest (COI). The scientific community thrives on honesty and transparency. Research being conducted in the presence of a COI does not make the research any less meaningful, but it does provide the reader with the relevant information so that he or she needs to draw his or her own conclusions regarding the findings. Research conducted in this setting without appropriate disclosures can and will immediately cast doubt on the validity of the work and plant the seeds of doubt.
"While often a thankless job with little-to-no compensation or credit, the integrity of science depends on its rigorous peer review. While the system may indeed be overdue for reorganization, in the meantime we must continue to provide this valuable service to our current and future patients," says Dr. Lundy.
(By Brad Li, Eunice X. Xu)
Aaron M. Potretzke
Aaron M. Potretzke, MD is an Assistant Professor of Urology at the Mayo Clinic in Rochester, MN, USA. He serves as the Program Director of the Fellowship in Endourology and Minimally Invasive Urologic Surgery at Mayo Clinic. His clinical practice and research are focused on the treatment of upper tract urothelial carcinoma (UTUC), renal cell carcinoma, and urolithiasis. In UTUC, he has recently focused on multiinstitutional and multidisciplinary collaborations in effort to improve the diagnosis, prognostication, and treatment of UTUC. Along with colleagues in radiology and urology, he has worked to establish percutaneous biopsy of lesions worrisome for UTUC as a safe and reliable method of diagnosis. Further, he has published descriptions of surgical techniques which can increase the yield of endoscopic biopsy. He is interested in using large multinational registries to gain insight about best practices in the management of UTUC and to use these findings to inform the best questions to pursue prospectively. You may follow Dr. Potretzke on Twitter @potretzke, and his department @mayourology.
The peer review process plays at least two distinct and important roles, according to Dr. Potretzke. First, it provides an opportunity for others with expertise in a specific disease space to critically assess the validity and importance of other authors' work. In this way, the best available evidence is published and conclusions can be as informed as possible. Second, the peer review process is an informal means by which to collaborate. Reviewers provide a "fresh set of eyes" and can provide insight into ways in which a question may be better answered. Perhaps even entirely new questions can be generated by the peer review process.
"Indeed, it can be challenging," says Dr. Potretzke when he is asked how to minimize bias in the peer review process. He believes that we all bring a certain number of biases to any review process. Largely, these biases result from the individual's clinical and research experiences. One of the most important things is to acknowledge that one would have some biases. After reviewing a paper, consider reading the entire manuscript again with a different perspective. Consider, "how would I read this paper if I practiced in a different clinical setting, or in a different country?"
The topic of data sharing, in Dr. Potretzke's opinion, will continue to be surrounded by poignant conversation. He sees from both major perspectives. On the one hand, groups have dedicated a vast amount of time and resources to data collection and collation. On the other hand, we all benefit from our collective knowledge. Undoubtedly, collaboration is crucial.
"We are looking out for our patients, our neighbors, our family members. We want the best science disseminated to help all these groups of people. Peer reviewing is burdensome and time consuming, but so important," says Dr. Potretzke.

(By Brad Li, Eunice X. Xu)