In 2023, TAU reviewers continue to make outstanding contributions to the peer review process. They demonstrated professional effort and enthusiasm in their reviews and provided comments that genuinely help the authors to enhance their work.
Hereby, we would like to highlight some of our outstanding reviewers, with a brief interview of their thoughts and insights as a reviewer. Allow us to express our heartfelt gratitude for their tremendous effort and valuable contributions to the scientific process.
February, 2023
Ben Tran, Peter MacCallum Cancer Centre, Australia
March, 2023
Petar Bajic, Cleveland Clinic, USA
April 2023
Edmund Chiong, National University Hospital, Singapore
July, 2023
Makoto Kawase, Gifu University Hospital, Japan

February, 2023
Ben Tran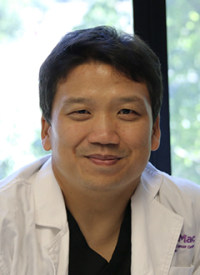 Dr. Ben Tran is a medical oncologist at Peter MacCallum Cancer Centre, Australia, where he leads the GU medical oncology group and trials program. His research revolves around GU cancers, with focuses on early drug development and real-world evidence generation. Dr. Tran is Chair of the Phase 1 Group and is recognised for his expertise in conducting First Time in Human Trials. He also leads the GU research program at the Walter and Eliza Hall Institute where he has developed multi-national registries in prostate cancer, urothelial cancer, testis cancer and kidney cancer. Data from these registries have been utilized to describe treatment patterns, identify clinical and tissue-based biomarkers and inform future research strategies. Dr. Tran is also an Associate Professor at the University of Melbourne and Chair of the Germ Cell Tumour group within ANZUP.
A healthy peer-review system, in Dr. Tran's opinion, enables reviewers to provide constructive feedback that can improve the quality of the research and subsequently the manuscript, in order to ensure that research published is of high quality and with high integrity.
Reviewers, on the other hand, should have an in-depth knowledge of the literature surrounding the topic being addressed in the paper. They should also have expertise in the type of research being conducted. Dr. Tran adds, "If they feel as though they don't have the level of expertise required to provide a thorough review, then don't hesitate to let the journal know. This ensures that papers are reviewed appropriately."
"Without academics who are willing to review manuscripts, we cannot ensure that published literature is a reliable source of information. And without that, we cannot make the advances in science that we need to make," says Dr. Tran.
(by Brad Li, Alisa Lu)
March, 2023
Petar Bajic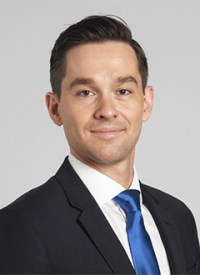 Dr. Petar Bajic is Director of the Center for Men's Health at Cleveland Clinic, USA and an Assistant Professor of Urology at the Lerner College of Medicine. He is a board-certified urologist with fellowship training in sexual medicine. After completing a urology residency at Loyola University, he completed a fellowship in Andrology and Male Genital Reconstruction at Rush University in Chicago. Dr. Bajic is the chair of the Young Clinicians Committee of the Sexual Medicine Society of North America and holds committee appointments in several national and international organizations. He is an avid researcher with primary interests including genitourinary microbiome, penile prosthesis biofilms, Peyronie's disease and prostate cancer survivorship. As Director of the Center for Men's Health, Dr. Bajic oversees a team of 12 men's health physicians and advanced practice providers, as well as the center's operations, research, and education. He specializes in penile reconstruction, urologic prosthetics and BPH. Connect with Dr. Bajic on LinkedIn, Twitter and Instagram.
To Dr. Bajic, being a reviewer is not about ticking off a checklist, but about having a genuine commitment to upholding the highest standards when critically examining scientific manuscripts. It is also crucial to be free of personal or financial bias. He adds, "I believe it's essential to always remember why we're here: to enhance the health and well-being of patients worldwide. By reviewing with a keen and fair eye, we're not just working with words on a page but playing a part in safeguarding the health of countless individuals."
From a reviewer's point of view, Dr. Bajic believes getting an institutional review board (IRB) approval is not just another step in the research process but a cornerstone of ethical research. This process ensures we are putting the well-being and interests of patients and participants front and center. Sometimes, the risks involved in research are not straightforward, and that is where the expertise of IRB members comes in. They are adept at spotting these nuances. Without IRB approval, we risk compromising ethical standards, and that is a line we should never cross.
"Peer reviewing, for me, goes beyond just the advancement of medicine. Sure, it directly benefits patients and drives innovation, but it also provides a unique opportunity to guide and nurture authors, especially those just starting their careers. It's like passing a torch – I've been helped and guided by others in the past, and this is my way of paying it forward. Even if it sometimes feels like a thankless task, the impact it has on the scientific community is truly immeasurable, and that in itself is rewarding," says Dr. Bajic.
(by Brad Li, Alisa Lu)
April 2023
Edmund Chiong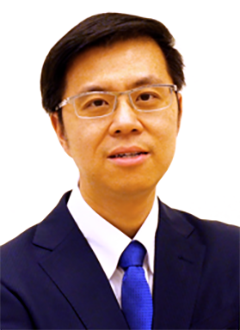 Associate Professor Edmund Chiong is currently the Head and Senior Consultant of the Department of Urology, National University Hospital, Singapore. He is also an Associate Professor at the National University of Singapore (NUS) and Chairman of the Genitourinary Cancer Programme, National University Cancer Institute, Singapore. Prof. Chiong completed his undergraduate medical, post-graduate surgical training, and Urology specialist training in Singapore. He subsequently underwent a 2-year clinical fellowship program in Urologic Oncology at the University of Texas MD Anderson Cancer Center in Houston, Texas, USA. His clinical sub-specialty interests are in Urologic Oncology and robotic surgery. His research interests include investigating diagnostic modalities and new therapies for urologic malignancies (especially prostate and bladder cancers), and with minor interests in investigating urinary tract infections, and medical device innovation. He publishes actively in those fields and he also runs a number of clinical trials in bladder and prostate cancers.
TAU: What role does peer review play in science?
Prof. Chiong: I believe that anonymous, non-profit peer-review that is unbiased is critical to ensure high standards and maintain rigor in scientific publications. This process of allowing experts of the same field to assess the article and provide feedback will not only help to ensure quality publications, but also maintain a level of trust in the scientific community by the general public and researchers. This may have important societal implications, especially when practices are adopted or changed based on the scientific publications cited, which in turn can affect scientific development, clinical protocols, as well as people's lives and health. The reviewers' suggestions may also potentially help authors to improve their study design, methodology, data analysis, interpretation of results and how their study fits into the body of knowledge in published literature. Overall, I feel that peer review is an essential process of assessing the scientific quality, and providing scrutiny for the merit and integrity of any articles, before it can be accepted for publication.
TAU: What reviewers have to bear in mind while reviewing papers?
Prof. Chiong: Reviewers should understand that they bear the important responsibility of determining between quality research and work that suffers from poor design or methodology, unsubstantiated conclusions or biases. When reviewing articles, reviewers may need to do background "homework" of ensuring that they are up-to-date on the latest developments and guidelines in the relevant field, so as to be able to provide a clear, objective and unbiased opinion on the assessed article. Despite this being an often unrecognized and non-publicized service, I feel that reviewing can still be meaningful and rewarding, if reviewers have the perspective of trying to constructively help authors improve on their paper or study, and that they are also contributing to the maintenance of high-quality research in general. This perspective could also help reduce the chance of introducing personal biases, unconstructive or unrealistic criticisms and lack of objectivity in the review process. Furthermore, reviewing other's work could also benefit the reviewer by helping to improve one's own knowledge in the field and scientific thinking.
TAU: Data sharing is prevalent in scientific writing in recent years. Do you think it is crucial for authors to share their research data?
Prof. Chiong: Data sharing can be useful to provide stronger evidence to substantiate specific findings. It may also allow for less biases and increased transparency in handling data. However, one must be aware of the potential risks and pitfalls of data sharing, which can include introducing unintended variability from heterogeneity of the population or intervention studied, data-protection and patient confidentiality issues.
(by Masaki Lo, Brad Li)
July, 2023
Makoto Kawase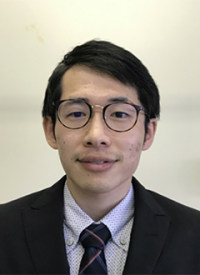 Makoto Kawase currently serves at Department of Urology, Gifu University Hospital, Japan. His main research interest is in urology, urologic surgery, prostate cancer and kidney transplantation. Ongoing projects focus on efficacy and safety of neoadjuvant chemohormonal therapy and robot assisted radical prostatectomy for oligometastatic prostate cancer. Learn more about Dr. Kawase through his research page here.
Dr. Kawase believes that the desire to produce a superior journal is essential to review a paper. He points out that assurance of objectivity and quality is of paramount importance in peer review. The adherence to the deadline should also be taken into consideration as part of the qualities a reviewer should possess.
As a reviewer, Dr. Kawase respects those who make effort to review and contribute to science. To allocate time to do peer review, he sets aside a certain amount of time outside of work even though the burden of being a doctor is heavy.
In Dr. Kawase's opinion, it is important for a research to apply for institutional review board (IRB) approval as it ensures the ethical validity and scientific rationality of research. If this process is omitted, he worries that the rights of patients will not be protected or worthless papers with poor scientific basis and ethical validity will be scattered.
(By Lareina Lim, Brad Li)